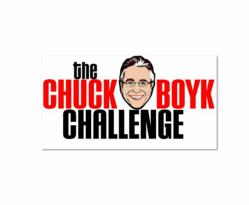 Toledo, Ohio (PRWEB) January 17, 2013
The Chuck Boyk Challenge is a charity event that is ongoing until February 14th. The Chuck Boyk Challenge aims to highlight local charities. The top 3 charities with the most votes will win cash prizes totaling $5,000.
One of the charities participating in the challenge is Susan G. Komen for the Cure-Northwest Ohio. Read below to find out more about this organization:
They are the Northwest Ohio Affiliate of Susan G. Komen for the Cure. Their vision is a world without breast cancer. Thanks to community support over the past 19 years, the Northwest Ohio Affiliate has funded $8 million in local grants for life-saving breast health education, screening and treatment. In addition, nearly $2 million has been contributed to national research initiatives to find the cures. They serve 24 counties in northwest Ohio and southeast Michigan: Allen, Auglaize, Crawford, Defiance, Erie, Fulton, Hancock, Hardin, Henry, Huron, Logan, Lucas, Mercer, Ottawa, Paulding, Putnam, Sandusky, Seneca, Shelby, Van Wert, Williams, Wood, Wyandot and Monroe county, Michigan. Their 2012-2013 local grant recipients received more than $630,000 in grants. For the 2013-2014 grant year, they have received $1.6 million in community grant requests.
To vote for Susan G. Komen For The Cure or to learn more about the other charities participating, go to http://www.thechuckboykchallenge.com