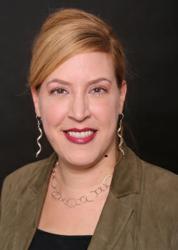 New York, NY (PRWEB) January 16, 2013
Choice Logistics, Inc., the leading provider of critical service parts logistics, announced today that Tracey Leonard, Vice President of Global Trade Solutions, will join in hosting the American Association of Exporters and Importers' (AAEI's) 2013 Winter Seminar and Workshop. Leonard will serve as moderator of an expert panel discussing the Trans-Pacific Partnership (TPP) with Canada and Mexico.
The agenda for AAEI's "Globalization of Trade Compliance," taking place February 12-13, 2013, in Houston, TX, consists of in-depth panel presentations covering the complexities and legalities of managing compliance in a global environment. Day Two will focus on Mexico's recent regulatory and trade program developments, including Nuevo Esquema de Empresas Certificadas (NEEC), Mexico's import security program that is a version of the United States' C-TPAT program, as well as the recent entrance of Mexico and Canada into the TPP negotiations. Leonard will moderate the TPP discussion between Joy Nott, President of the Canadian Exporters and Importers Association (I.E. Canada) and Luis Aguirre Lang, President of the Mexican Council for the Exporting Maquila and Manufacturing Industry (INDEX).
Leonard has been active in the AAEI throughout her career, serving as Co-Chair of the International Policy Committee; Delegate to the Private Sector Consulting Group, an advisory body to the World Customs Organization (WCO); and Member of the WCO's subgroups on authorized economic operators (AEOs), SAFE Framework of Standards to Secure and Facilitate Global Trade, and Integrated Supply Chain Management. She has more than 20 years of international regulatory and operational experience, building business coalitions between multi-national corporations and countries and regions to mitigate risk while improving inventory velocity for her employers and their clients. As a member of the Choice Logistics leadership team, Leonard is responsible for setting corporate-level policies and increasing global opportunities through trade development, supply chain optimization and compliance standards.
About AAEI
The American Association of Exporters and Importers (AAEI) is the premier trade organization representing those immediately engaged in and directly impacted by developments pertaining to international trade. Its leadership and members are recognized as deep technical experts in the laws and regulations of global trade. AAEI's four core areas are:

Compliance - Conducting international trade in conformity with US and international laws and regulations
Facilitation - Advancing the flow of international trade through modernizing and simplifying customs procedures, duty collection, and other trade measures
Safety - Ensuring the safety of all products imported and exported in the US for the good of consumers and business practices
Security - Protecting the public from possible danger, harm or threat to the supply chain intended by criminal groups or individuals
For more information about the AAEI and to register for the 2013 Winter Seminar and Workshop, please visit http://www.aaei.org.
About Choice Logistics
Choice Logistics provides customized logistics solutions that meet the high-availability requirements of technology manufacturers and third-party service organizations. Its global logistics network of strategic stocking locations, linked by dependable transportation solutions, a unified technology platform, and a performance-driven culture, turns time-critical systems support into premium service offerings that generate profitable revenues, strong reputations, and close customer relationships.
To learn why service-driven companies such as Avaya, Bayer Healthcare, Canon, Cisco, Cox Communications, Dell, EMC, and Pendum trust Choice Logistics as their service parts logistics partner, call 1-800-593-2108, or visit http://www.choicelogistics.com.