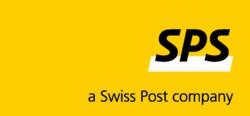 New York, New York (PRWEB) January 15, 2013
Swiss Post Solutions, Inc. (SPS), a premier provider of business process outsourcing and digitization solutions, announced today the appointment of John Ward as Vice President, Strategic Partnerships for SPS, North America. After another healthy year of growth in 2012, SPS continues to build on its current success in the marketplace. John will be responsible for the strategic develop of opportunities with key partners to seek out innovative technologies and solutions. He will leverage his experience in working with complex corporate deal structures to establish and expand these new alliances.
John joins SPS North America after three years of success as a Global Business Development Executive with the SPS global office. Prior to that, John gained and refined his business development expertise with IT solutions and outsourcing while at Siemens for 10 years.
According to Art Tatge, Chief Operations Officer of SPS North America, "This appointment aligns with our strategic direction and our corporate commitment to customers and prospects alike to continuously deliver innovative solutions. The creation of this position at SPS and the appointment of John will further strengthen the operational excellence we currently provide."
John holds an MBA from Iona College, is the father of two daughters, and lives with his wife in Connecticut.
About Swiss Post Solutions
SPS is a leading provider of solutions for the outsourcing of strategic business processes and offers comprehensive services in document management. SPS' 6,400 employees serve business clients in the areas of insurance, banking, telecommunications, media, retail, energy supply and travel & transportation. Part of the Swiss Post group, SPS is headquartered in Zurich (Switzerland) with an active presence in all important international economic regions.
SPS North America offers a comprehensive suite of business process outsourcing solutions and document management services including the transformation of key business applications from paper to digital documents enabling improved workflow and driving enhanced efficiencies. In the field of outsourced office services, SPS North America provides mailroom management, managed print services, reprographic services, IT helpdesk support, Front of House and reception services. The company has offices in New York City (HQ), Los Angeles, San Francisco, Chicago, Washington DC and Toronto, and operates secure document processing centers in Long Island City and Toronto.