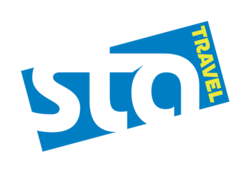 During this transition our priority will be to the impacted staff in addition to continuing to provide a service to our customers and supporting our valued suppliers and partners - Kevin Jacobs
Dallas, Texas (PRWEB) January 14, 2013
In order to create a retail strategy for STA Travel's USA Division where there is a clear retail demand and growth opportunity - STA Travel has decided to close nine retail stores at the following locations: Cambridge, University of Michigan, Michigan State University, Madison, Seattle, Palo Alto, University of Southern California, University of California at Irvine and Pacific Beach.
The seven retail stores that take the company forward are located in NYC – Upper Broadway, NYC – across from NYU, George Washington University, Chicago, University of California in Davis, LA – Westwood, and San Diego State University. The remaining distribution channels which include B2B, Online, and Contact Center, will continue to provide STA Travel customers the choice to transact with STA Travel in a way that suits their needs.
STA Travel's B2B team will expand by incorporating the academic corporate business at University of Southern California and Seattle-University of Washington which will continue to be supported with a physical presence near the campus in addition to creating a similar model at Michigan State University. Existing university and account consumers at the other impacted locations will transition to STA Travel's B2B team in Chandler, AZ.
Quote from Kevin Jacobs - Managing Director, US & Asia
"During this transition our priority will be to the impacted staff in addition to continuing to provide a service to our customers and supporting our valued suppliers and partners"
STA Travel is the youth travel expert enabling students and young adults to explore the world by creating experiences filled with adventure, discovery and personal growth. We offer a unique range of products with exclusive student discounts on airfare, accommodations, tours, rail passes and more. Globally we are present in over 60 countries through a combination of our 240 retail stores or our franchise partners, sending more than 2 million travelers away each year.