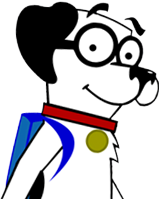 Focusing on smaller, short-term goals will help kids see immediate success, which will encourage them to do more.
Los Altos Hills, CA (PRWEB) January 17, 2013
With the school year half over, it's not unusual for students to fall into ruts. Teachers can use a variety of tactics to help motivate kids and encourage them to continue learning, according to officials at StudyDog, an online reading program geared toward elementary school students.
"With students just getting back into the pace of school after winter break, it can be a challenge to keep children motivated," said Deme Clainos, a spokesman for StudyDog. "Luckily there are several different strategies educators can use to help children continue in their learning and development."
StudyDog officials had these seven tips for teachers who are struggling to keep their students motivated to learn:
Set Goals: It might be the middle of the school year, but it's the beginning of a new year, which is the perfect time to help students set achievable goals. Focusing on smaller, short-term goals will help kids see immediate success, which will encourage them to do more.
Get Social: Adding a social element to lessons will help motivate kids by letting them work with peers. Allow them to work together in the classroom with partners or in small groups practicing reading, writing and math skills.
Use Technology: Young people love using technology and it can be instrumental in helping children continue learning and developing new skills. For example, students using StudyDog often forget they are learning new concepts because they are having so much fun. A classroom tool, StudyDog is an interactive program that adapts to each child's specific needs and allows students to learn at their own pace.
Earn Special Privileges: Let the class work together to earn special privileges like extra recess time or a class party. The promise of a reward for working hard and staying on task can be extra motivating.
Give Reasons for Learning: At times students might not understand the value of learning, especially if the subject is repetitious like handwriting or multiplication. Students work harder when you give them reasons for learning the skills they are studying.
Special Recognition: Highlight great work by sharing it with the class when appropriate. This will help other students see specific examples and encourage kids to take their assignments seriously in hopes that their project will be shared in the future.
Give Praise: Elementary school students often look for extra assurance, support and acceptance. Praising a child can be a powerful motivator and help with improving academic and behavioral issues. When giving praise make it specific to help reinforce the new skill or change in behavior.
About StudyDog
StudyDog is a proven leader in helping children quickly learn to read and has helped more than 6 million kids master basics like phonics. The company creates interactive reading programs specially designed for elementary students. What sets StudyDog apart from other learning programs is how StudyDog engages future readers as young as 3 years old. Similar reading software is able to engage older students who already know how to read. But StudyDog uses games and other features to connect with younger children who haven't learned to read yet. StudyDog's Adventures in Reading series is used in more than 3,000 schools nationwide. The lessons were designed to meet state early learning standards and the guidelines of the National Reading Panel. Founded in 2002, StudyDog programs have been used in schools for the past six years. For more information, visit http://www.studydog.com or call 1-866-643-4449.