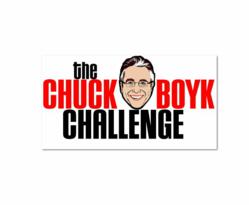 Toledo, Ohio (PRWEB) January 18, 2013
The Chuck Boyk Challenge is a charity event that is ongoing until February 14th. The Chuck Boyk Challenge aims to highlight local charities. The top 3 charities with the most votes will win cash prizes totaling $5,000.
One of the charities participating in the challenge is Life Connection of Ohio. Read below to learn more about this organization:
Life Connection of Ohio promotes and facilitates organ donation in northwest and west central Ohio. There are more than 116,000 people awaiting life-saving organ transplants in the United States, including over 3,400 Ohioans. The good news: One person can save up to eight lives through organ donation and 50 more through tissue donation.
Th vote for Life Connection of Ohio or to find out more about the other participating charities, go to http://www.thechuckboykchallenge.com