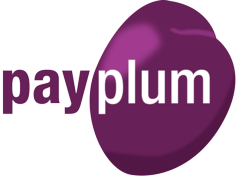 "PayPlum Enterprise PCI isolates and segments cardholder acceptance at the point of entry without interrupting the session continuity or customer online experience." --Greg McGraw, Co-founder & CEO
Atlanta, GA (PRWEB) January 16, 2013
PayPlum, LLC, announced that it has added Chase Paymentech, a subsidiary of JPMorgan Chase, payment processor certification to its PayPlum Enterprise PCI software suite. PayPlum now supports Chase Paymentech's full product capabilities including tokenization, customer profile management, level II and level III transaction processing features.
"PayPlum has been developed to support the industry's highest data security standards and ensures best-practice governance for the secure capture and transport of sensitive data, without sacrificing consumer experience and company branding," said Greg McGraw, CEO and co-founder at PayPlum.
"This certification to Chase Paymentech enables larger enterprise companies to deliver true 'end-to-end cardholder data protection' at a fraction of the risk and cost of self-compliance. PayPlum's patent pending data capture and transport technology works in tandem with leading payment processor integrations," added McGraw. "PayPlum Enterprise PCI isolates and segments cardholder acceptance at the point of entry without interrupting the session continuity or customer experience."
PayPlum Enterprise PCI software is available for deployment in two different environments. Merchants can host PayPlum client software in their own, secure data center within a smaller footprint, limiting personnel access, and vastly reducing PCI scope or merchants can have it installed in a 'ready-to-deploy' private PCI compliant cloud environment powered by Layered Technology, Inc. In either deployment, complete UI control and site integrity remains with the enterprise merchant while still reducing risk and achieving cost savings up to 80% over self-compliance.
About PayPlum
Founded in 2011 and headquartered in Atlanta, GA, PayPlum has been creating innovative products and services exclusively to protect and secure sensitive consumer data while allowing merchants to maintain full control over their brand and technology infrastructure. PayPlum's exceptional team of experts is dedicated to helping enterprise companies dramatically reduce the scope and costs associated with PCI compliance mandates through effective network segmentation and isolation of all online and mobile touch points that handle sensitive cardholder data. PayPlum's entire suite of secure middleware software is PCI PA DSS Version 2.0 validated by industry leading qualified security assessor, Coalfire Systems, Inc. For more information please see http://www.PayPlum.com.
LinkedIn: linkedin.com/company/2612738
Twitter: twitter.com/payplum @PayPlum