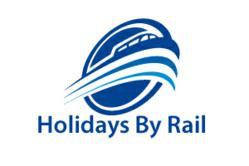 Norwich, Norfolk (PRWEB) January 16, 2013
Norwich-based specialty travel company Holidays By Rail kicks off the New Year with the addition of a new rail-sail package to its collection of train holidays. Called Queen Mary to America, Coast to Coast By Rail, the new 21-day holiday takes travellers from the UK to the western USA by cruise ship and train.
Beginning in Southampton (UK), travellers board Cunard's luxurious Queen Mary 2 ocean liner for the leisurely transatlantic crossing to New York City (USA), the starting point of a cross-country rail adventure to Washington DC, Chicago, the Grand Canyon, and Los Angeles. Four spring and summer 2013 departures are available beginning at £2567 land-only, per person.
"This epic holiday recalls a bygone era of travel," said Eric Hutchins, general manager of Holidays By Rail. "This leisurely holiday captures the essence of travel with the journeys by ship and train becoming a destination unto itself."
Holidays By Rail offers a collection of rail-cruise holidays throughout North America and Europe. Each pairs a holiday at sea with a comprehensive land package by rail. To view Holidays By Rail's complete product line including rail tours throughout the USA, Canada, Europe and beyond, rail-cruise and rail-drive holidays, and tailor-made getaways, visit http://www.holidaysbyrail.com. Speak with a rail specialist at 0800 033 7960.
About Holidays By Rail:
Holidays By Rail is the leader in North American rail holidays and the one source for rail journeys around the world. Travellers can select from the largest assortment of worldwide independent train holidays, escorted rail tours, and luxury rail journeys as well as city breaks throughout Europe. For more information about Holidays By Rail and the company's products, visit http://www.holidaysbyrail.com or phone 0800 033 7960.