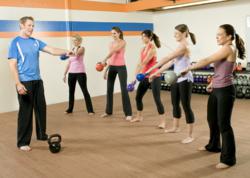 Every year I release a link to real testimonials. I do this to help encourage people to stick with their New Year resolutions.
San Diego, California (PRWEB) January 17, 2013
XFT Kettlebell Training isn't new. Many fitness enthusiasts love this type of workout regime because it really does produce results. Cody Bramlett is an expert when it comes to kettlebell training, which is why he named his company KXT- Kettle X Training. Every year, and upon the New Year, Bramlett releases a link to real testimonials to help encourage people to stick with their New Year resolutions. This year's testimonials can be seen and read here: http://www.kettlebellxtraining.com/testimonials/
"I can talk about fitness all day long on a YouTube video. That doesn't mean anything to someone looking to work out and lose weight," said Bramlett. "People want to see if programs actually work, which is why I make my program and the results as transparent as possible. I welcome the media to review my client testimonials and even contact the people!"
For those looking for more than testimonials, Kettlebell X Training is selling for $47.00. The price is only available for a limited time. Included with the The Kettlebell X Training program are: The Official KXT Manual, Level 1 KXT Workout, Level 2 KXT Workouts, Level 3 KXT Workouts, Nutrition Success Plan, Quick Stretch Video, Full Body Flexibility Video, and the Foam Roll Routine Video.
Associates of the media are invited to speak with Cody Bramlett about any or all of his exercise programs by contacting Helene Vece at 702-749-5925.