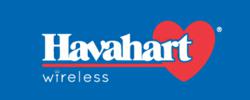 Lititz, PA (PRWEB) January 15, 2013
Havahart® Wireless, the market leader in wireless electronic devices for dog containment, has announced the launch of MAC compatibility for their Custom-Shape Wireless Dog Fence's Wireless Fence Tracker. This intuitive tool allows you to locate the placement of your Custom-Shape wireless fence boundary, vital in creating a safe roaming area for your dog.
The Custom-Shape Wireless Fence Tracker also allows you to track the activity of your dog, so you can understand what part of the roaming area your dog frequents the most. This is made possible due to the Custom-Shape Havahart® Wireless Dog Fence's intelligent electronics that are in constant communication with the Wireless Dog Collar, keeping your dog safely contained within the fence boundary. This type of technology is only available from Havahart® Wireless.
"We're so excited to let our customers using MAC computers know that our Wireless Fence Tracker is now available to them," stated Justin Emig, Category Segment Specialist for Havahart® Wireless.
To celebrate the launch of MAC compatibility for the Havahart® Wireless Custom-Shape Wireless Dog Fence, Havahart® Wireless is offering $200 off of the Custom-Shape Wireless Dog Fence, for a limited time only. Visit http://www.HavahartWireless.com for purchasing information.
Existing owners using MAC computers can call the Consumer Care team at 1-800-800-1819, option 1 and speak with one of the highly trained representatives who will walk them through setting up the Wireless Fence Tracker for their property or follow the step by step instructions on the Havahart® Wireless website.
About Havahart® Wireless
Havahart® Wireless and its partners offer the latest generation in wireless dog fence technology with an instant circular dog fence that expands up to a 400 foot radius and the world's first wireless dog fence that custom shapes to any yard. The patented Havahart® Wireless systems give consumers reliable, user-friendly, economical fencing solutions capable of providing extended dog roaming areas.
In addition to fence offerings, the Havahart® brand carries an array of electronic pet devices and training tools that make home living safer and more secure for both pet owners and their loyal dogs.
Havahart® Wireless and Havahart® are registered trademarks of Woodstream Corp.