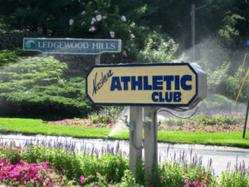 (PRWEB) January 16, 2013
A recent door-to-door survey revealed Nashua residents consider weight management, fitness and nutrition a top health issue. Also, obesity was identified as the top health issue in Nashua during focus groups with medical providers and key leaders. Although Nashua has met the Healthy People 2020 objective for obesity, about 33 percent of Nashua adults are overweight and 26 percent are obese and approximately 16 percent of children in Hillsborough County are obese and 14 percent are overweight.
Focus group participants stated that by decreasing obesity, we also decrease complications from obesity such as diabetes, high cholesterol and heart disease. The focus groups stated the resources to address obesity are available in the community but are "fragmented."
One key leader stated, "We're not using them the right way" and "…greater coordination…will allow resources to go further."
Fresh Healthy Vending is a resource that has landed in Nashua to help with the epidemic. James and Leanne Tall, a socially responsible couple who identified the need to improve the dietary habits of their community, have become the newest franchisee for Fresh Health Vending, the leader in healthy alternatives through vending. The couple's new healthy vending snack and drink franchise is available and servicing schools, athletic clubs, a science center, and gymnastics village with state of the art vending machines. The healthy vending machines contain fresh fruit, yogurt, fruit drinks, granola bars, smoothies, fruit snacks, applesauce, soy pudding, cookies, noodles, and baked chips.
The Tall's know how hard it is to work, raise a family, eat healthy, and exercise. While Jim likes to play basketball and run, Leanne wants to become a physical therapist. She is passionate about her studies toward a degree. Dan Negroni, CEO of Fresh Healthy Vending says "We love appointing like-minded entrepreneurs like the Tall family who share our vision in changing the way America perceives vending by offering communities an assortment of tasty, well recognized, healthy snacks".
"I love these machines!" says Leanne Tall. "The reason is that I have been in the position of having to say no to my kids when all the snacks in the vending machine were not healthy. It feels good to tell the kids yes," she claims. Husband James states "We believe we can really help our community promote a healthier lifestyle by providing an alternative to traditional snacks that are currently available. Fresh Healthy Vending's franchise business allows new business owners like us to create a needed local healthy vending route and to make a big difference in the community."
Fresh Healthy Vending has contracted with the following premier locations in Nashua. These locations include Nashua Athletic Club, Somerset Swim and Fitness, Bedford High School, Ross A. Lurgio Middle School, See Science Center, St Anthony's School, Gymnastics Village, and Nashua School of Gymnastic. The locations include Nashua, Bedford, and Manchester. School kids, athletes, employees and customers will have healthy snacks to choose from at these locations.
Fresh Healthy Vending is the largest Healthy vending company in the world with a footprint that now reaches over 2000 locations. The company provides a turnkey model that includes state of the art Vending equipment, e-commerce product ordering with free national delivery and the industries most professional location procurement team. The company is based out of San Diego, California.
For franchise information please visit http://www.freshvending.com
If you would like healthy vending machines in your business or school please visit http://www.freshandhealthy.org.