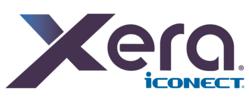 Reston, VA (PRWEB) January 14, 2013
iCONECT® Development LLC, the global leader in litigation support and eDiscovery software, was featured on the Emmy Award winning, internationally syndicated CBS news program 60 Minutes® in a segment entitled "March of the Machines" on Sunday, January 13th. The 15-minute segment, broadcast to 13M+ viewers this weekend, focused on the overall evolution of technology, artificial intelligence and eDiscovery in today's ever-changing modern society.
iCONECT products were featured on camera for approximately 20-25 seconds, showing technology managers interacting with the company's popular eDiscovery Review software. The 60 Minutes cast and guest interviewees discussed multiple topics focusing on the importance, growth and need for organizations and people to embrace technology advances to further their companies, careers and personal growth.
iCONECT's revolutionary XERA® Review Platform, and its recent addition of Advanced Analytics, is one of the powerful tools the company offers to empower professionals in the legal industry.
"iCONECT products and services are positioned strategically to meet the needs of the ever-expanding eDiscovery world," states Cynthia Williams, CEO at iCONECT Development, LLC. "The information discussed on 60 Minutes this week sheds light on the growing importance technology plays in the eDiscovery world and beyond."
To view the 60 Minutes video segment in its entirety, please visit http://www.cbsnews.com/video/watch/?id=50138922n. To learn more about iCONECT, visit http://www.iconect.com and follow us on Twitter or LinkedIn. For additional XERA product information and interactive videos, please visit http://www.iconect.com/xera.
iCONECT's XERA Review Platform
"XERA's new Advanced Analytics provides legal professionals with a powerful tool to help them conduct review with the power of easy to use analysis tools," states Iram Arras, iCONECT's Director of Product Management. "Working alongside industry-leading experts from Content Analyst, we embedded our Advanced Analytics engine directly within our XERA Review Platform in a very intuitive way to optimize efficiency and accuracy. XERA's Advanced Analytics features are incredibly flexible, empowering users to conduct linear or investigative reviews regardless of approach."
Built in HTML5, XERA is an intuitive, multi-browser, hosted eDiscovery review platform built to optimize the review, analysis and production of electronically stored information (ESI). Operating on a SQL® or Oracle® database, XERA was built for big data to empower legal teams to maximize productivity through its easy to navigate interface, enhanced social collaboration and remote accessibility features. XERA provides legal professionals with unprecedented control over the entire eDiscovery review process.
XERA's new Advanced Analytics features new patent-pending Xmplar™ "Custom Find Similar" functionality. Xmplar™ enables users to collaboratively create a customized "perfect document" to act as a model or "exemplar," providing users with more control over conceptual search resulting in fewer false positives and more specific search results. Coupled with Advanced Analytics' intelligent batching, threading and near duplicates features, Xmplar™ continues to set the precedent for innovation in the legal review industry.
ABOUT 60 MINUTES
60 Minutes, the most successful television broadcast in history, begins its 45th season in September 2012. Offering hard-hitting investigative reports, interviews, feature segments and profiles of people in the news, the broadcast begun in 1968 is still a hit in 2012, regularly making Nielsen's Top 10. Over the 2011-12 season, 60 Minutes continued its dominance as the number-one news program, drawing an average of over 13 million viewers per week - more than any other network news program and twice the audiences of its network news magazine competitors. The average audience for a 60 Minutes broadcast still dwarfs the biggest audiences drawn by cable news programs.
About a million more people listen to the 60 Minutes radio simulcast in several major cities and tens of thousands each week experience 60 Minutes online. 60 Minutes has won more Emmy Awards than any other primetime broadcast.
ABOUT iCONECT DEVELOPMENT, LLC
iCONECT Development, LLC is a global market leader and the first to provide a combination of innovative eDiscovery software products, client support services and strategic partnership programs to empower litigation professionals within the legal industry to maximize financial returns, minimize costs and streamline processes.
As early innovators of eDiscovery review software since 1999, and with the recent release of its revolutionary web-based, XERA eDiscovery Review Platform, iCONECT continues to raise the bar for the advancement in new technologies through a genuine, consultative approach with legal service providers (LSPs), law firms, government agencies and corporations across multiple markets. iCONECT's worldwide corporate headquarters are based in Reston, VA (Washington, D.C.) with satellite offices in Los Angeles, California and London, Canada.
iCONECT, XERA and the iCONECT logo are registered trademarks of iCONECT Development, LLC or its affiliates in the U.S. and other countries. Other names may be trademarks of their respective owners.