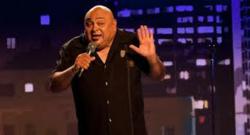 Inspiration comes from real people with real stories.
Austin, TX (PRWEB) January 23, 2013
Research shows that inspiration can, in fact, be triggered by information individuals receive. Inspirational brand B>U applies the research to inspire through their website featuring individuals and their uplifting stories.
While researchers recognize that some inspiration can be 'divine', the emotional process behind divine inspiration is affected by external factors.
"Contrary to the view of inspiration as purely mythical or divine, inspiration is best thought of as a surprising interaction between your current knowledge and the information you receive from the world," states Dr. Scott Barry Kaufman in the Harvard Business Review Blog
B>U hopes to drive inspiration into others through individuals with inspiring stories. B>U also uses Facebook and twitter to affect inspiration through uplifting photos, quotes, observations and humor.
"We know every person responds differently regarding their inspiration so we try all approaches. But, the best inspiration comes from real people with real stories," states Richard "Bee" May, co-founder of BGreaterThanU.com.
B>U features a diversity of persons from Jamie Slaughter who swims for drowning awareness to stand-up comedian Rick Hernandez who spent 20 years to build a career as a national touring act. B>U's fundamental premise is to inspire individuals to take one small step at a time that accumulates to great successes.
"Small accomplishments can boost inspiration setting off a productive and creative cycle," concludes Dr. Kaufman. Dr. Kaufman is a NYU Adjunct Assistant Professor of Psychology, author and cognitive psychologist.
About B>U:
B>U is a cause business that promotes and encourages individuals to be greater than themselves for a better world. For more information, go to BGreaterThanU.com.