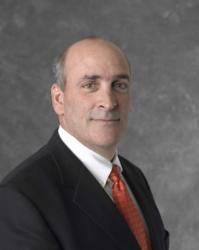 Saint Paul, MN (PRWEB) January 16, 2013
Chuck Gruber has been appointed President and Chief Operating Officer of Safe Reflections Inc., a global technology leader in the custom reflective trims, graphic transfers, and printed labels industry. Gruber was previously President of Cannon Equipment, a merchandising display, material handling cart and automation manufacturing company owned by IMI plc.
"Chuck brings new energy and strategic direction to Safe Reflections," says Bob Koppes, owner and founder of SRI. "His unique technical and global business background is the perfect combination to lead Safe Reflections through our next stages of growth. I am very comfortable turning over the reins to Chuck and am confident he will uncover new growth opportunities."
Previously, Gruber held senior executive positions at GAF Materials Corporation where he led the specialty products business, and at Elemica, a global electronic supply chain consortium jointly owned by 22 leading chemical companies. Chuck began his career as a chemical engineer with Rohm & Haas Company (acquired by Dow Chemical Company in 2009), ultimately becoming responsible for its' North American Building Products Business.
Gruber said "I am very pleased to have joined Safe Reflections at this time. The company has done an excellent job of establishing themselves as the technology leader in reflective trims and transfers. Their new colorized reflective product line is a real game changer and is already impacting the way the world looks at reflective clothing. My passion for new technologies, business growth, and safety will be a good addition to the Safe Reflections team".
Gruber, of Saint Paul, has a Bachelor of Science degree in Chemical Engineering from New Jersey Institute of Technology and a Masters of Business Administration in Marketing from Temple University.
About Safe Reflections Inc.
Safe Reflections Inc. is a technology leader in providing reflective solutions to the occupational safety, military training and consumer activewear apparel markets. Founded in 1994, Safe Reflections converts 3M™ Scotchlite™ Reflective Material for the world's leading manufacturers of uniforms, safety clothing, and athletic apparel to enhance the wearer's safety during outdoor work or play. With a patent-pending line of unique colorized reflective trims, transfers, and fabrics, Safe Reflections gives clothing designers new options to integrate safety and fashion. Headquartered in Minnesota, Safe Reflections operates manufacturing and technical research facilities in Saint Paul, MN and with sales and distribution facilities in MN, and Taiwan. For more information, visit http://www.SafeReflections.com.
# # #
Contact Information
Diane Pierce
(651) 748-7945
DianeP(at)SafeReflections(dot)com