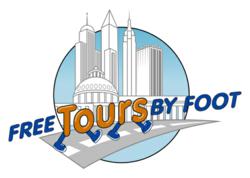 Charleston, SC (PRWEB) January 15, 2013
In Charleston, South Carolina, visitors and residents now have a unique opportunity to learn more about the history and character of the city and surrounding area. Free Tours by Foot is offering their "name your own price" walking tours in Charleston.
Stroll Charleston's cobblestone streets and back alleys, uncovering the epic story of this city's role in American and world history. Hear about how this Southern charm has survived pirates, wars, earthquakes, hurricanes and the scourge of slavery. Discover Charleston's hidden gems, stately mansions, and elegant churches — not to mention a few graveyards.
In the French Quarter, see the renovated Dock Street Theatre — the first building in America designed specifically as a theater. Stroll the Battery and White Point Gardens where the Ashley and Cooper Rivers empty into the Atlantic Ocean. Visit St. Philips Episcopal and the French Huguenot churches...and hear about the impact this charming city has had on America's history from the licensed, professional freelance tour guides.
Free Tours by Foot is pleased to present the only free, name-your-own-price sightseeing tours of Charleston. Guides lead tours at no upfront cost, so everyone may enjoy a quality sightseeing experience no matter what their budget.
Register to join Free Tours by Foot's Charleston tours and discover the beauty of this wonderful and enchanting city. Visit http://www.FreeToursbyFoot.com/Charleston for the tour schedule and to reserve a place.
Free Tours by Foot was founded in 2006 in Washington, D.C. by three tour guides; each had recently traveled to Europe and experienced free, tip-supported walking tours in several cities. All three were struck by the quality and enthusiasm the guides had for the cities and guests. Free Tours by Foot now operates in Washington, DC, New York City, Philadelphia, Boston, New Orleans and in Charleston.
For Information Contact:
Stephen Pickhardt
347-576-0394