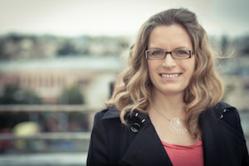 LUXr delivers Silicon Valley knowhow to business founders around the world.
San Francisco, CA (PRWEB) January 22, 2013
LUXr (http://luxr.co), maker of lean startup coaching products for entrepreneurs, announced today that it has secured $600,000 in an over-subscribed seed funding round from investors Mitchell Kapor, Vegas Tech Fund, 500 Startups, and Idealab.
"LUXr has tapped into the huge need for business founders around the world to get access to Silicon Valley support and knowhow. Their scalable delivery model is exactly what's needed to unlock the market," said Andy White, general partner of Tony Hsieh's new VegasTechFund.
"We're thrilled to have exceeded our expectations for LUXr's seed round. This financial vote of confidence, combined with the strategic input from our impressive group of funders allows us to dive into the next iteration of our product," says founder Janice Fraser. Her team of includes seasoned lean startup coaches and boasts an impressive list of advisers, including Eric Ries, Adam Rifkin, and Allen Morgan.
The influx of capital will fund the continued development of LUXr's product line, which was launched to consumers in September 2012. The company's interactive "workshops in a box" coach founders to apply the latest startup practices, including Customer Development, Lean Startup, user experience, and agile software development. LUXr alumni range from dorm-room founders to The White House, which employed LUXr's curriculum in the 2012 Presidential Innovation Fellows program.
# # #
About LUXr
LUXr is a leading provider of coaching products for today's entrepreneurs worldwide. The LUXr Core Curriculum is used by startup founders from more than 50 nations as well as top universities and accelerators, including 500 Startups and Singularity University. The company's founder and CEO, Janice Fraser, is a globally recognized expert on product innovation, advisor to numerous companies, and author of a forthcoming book from O'Reilly, due out in 2013. LUXr can be found online at http://www.luxr.co.