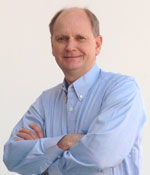 "Charging order protection is simply not available to a corporation. Charging order protection is like a double liability protection shield, because LLC owners are protected on both the business and personal side."
Siesta Key, FL (PRWEB) January 15, 2013
LegaLees Corporation is proud to announce a newly released article on its website called Charging Order Protection and the LLC. It was designed to help people better understand what charging order protection is and how it can be used, and warns of certain pitfalls to avoid.
Attorney Lee R. Phillips has written the article to help people understand this important aspect of business law and gain the benefits these instruments offer in an increasingly litigious society. The article begins with the legal history of the charging order and then continues with reference to some developments that could affect the protection everyone has enjoyed previously.
Mr. Phillips says, "Many people feel that the corporation is the ultimate in liability protection. However a corporation is unable to take advantage of charging order protection. This mean that the corporation cannot take advantage of the double asset protection that charging order protection can offer. Most people don't understand charging order protection and how to use it. The new article on the LegaLees.com site is designed to help people overcome this problem."
Mr. Phillips observes, "Traditionally both partnerships and Limited Liability Companies (LLC) have been able to take advantage of charging order protection. Recently charging order protection, as it pertains to the single member LLC, has come under attack in some states. One in Florida, Olmstead vs. Federal Trade Commission, held that creditors of the single member in a single member LLC could go directly against the LLC and take the assets of the LLC. This holding immediately meant that every single member LLC in Florida no longer qualified for charging order protection.
Mr. Phillips feels that it is only a matter of time until other states begin to follow suit. Charging order protection is still valuable, but with these legal precedents, certain procedures must now be followed to deal with this and that is what the article explains."
Mr. Phillips is an attorney who serves as a counselor to the Supreme Court of the United States. He enjoys helping other people apply the law, not only to provide asset protection and estate planning, but to use it to structure businesses and save taxes. He is the author of 11 books, along with his latest book Protecting Your Financial Future. He has written hundreds of articles for professional people assisting them in finding various strategies to use the law to protect their property, save taxes and make additional money.
LegaLees is a legal self-help publishing company that was founded in 1982. It produces products designed to help people understand the law and better structure their personal and business affairs. Their mission is to help people protect assets and prevent legal disasters that can strike at any time.