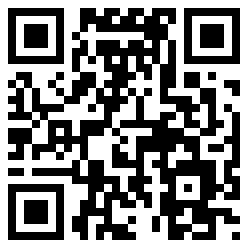 If we all do not speak out and protect innocent people, these victims will go unnoticed and abusers will not get the help they need
New York, NY (PRWEB) January 15, 2013
Following a news report on CBS regarding the death of Natalie Wood (http://cbsn.ws/UjFI16) Dr. Bonnie Weil says, "It is time the authorities and sheriffs office acknowledge the horrific marks that were found on Natalie's wrists, knees and various other parts of her body". Dr. Bonnie explains that the marks appear to be those of a struggle perhaps from domestic violence or of a victim that was hit or struck by an object. Criminal Charges may be pending as it appears she was pushed into the water after she was already passed away. "It's time we stop covering up evidence and start speaking on behalf of victims of domestic abuse when they are no longer able to speak for themselves," states Dr. Bonnie Weil.
"Since this was a celebrity I believe we tend to be more lenient and perhaps gloss over the actual cause of death, or could it be that our society is in denial that domestic abuse is really that widespread?" asks Dr. Bonnie. Domestic violence and alcohol issues happen to all races, creeds and professions. In fact, according to surveys domestic violence is the leading cause of injury amongst women over accidents, muggings and rapes (http://bit.ly/nMDmT5).
"Could Natalie Wood have been saved if domestic violence and alcohol abuse did not have a stigma or shame?" wonders Dr. Bonnie. "If somebody knew abuse was occurring than emergency rescue could have been called to intervene and provide the proper treatment to avoid the physical abuse and death," advises Dr. Bonnie.
"Secrets are deadly and anyone who keeps possible physical abuse between any two people is just as responsible for injury and possible death that may occur," Dr. Bonnie believes. "If we don't speak out and protect the innocent, these victims will go unnoticed and abusers will not get the help they need. This will be a circle that will continue to further abuse and perhaps worse. The denial and protecting the guilty must stop!" she states.
Dr. Bonnie says "Domestic abuse and physical abuse is increasing at alarming rates and we can all save a person if we sense abuse is occurring". In fact, statistics prove that every 9 seconds a women is abused or beaten and about 10 million children witness this abuse annually (http://bit.ly/nMDmT5).
For information on recognizing abuse, and knowing when and how to leave read Dr. Bonnie's book Adultery the Forgivable Sin and when to leave a difficult partner view her video at http://www.youtube.com/watch?v=nmEShUlejj8