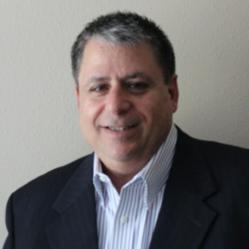 Our mission is to continue growing and extending our reach and influence throughout all of franchising, and Franchise Foundry is the perfect organization to make that happen
The Woodlands, TX (PRWEB) January 16, 2013
FranchisEssentials, a consultancy, marketing and development organization for franchise concepts, announced today that it has completed its merger with venture capital firm, Franchise Foundry. FranchisEssentials Founder, Paul Segreto, has officially been named President and Chief Executive Officer of Franchise Foundry.
Operating in the leadership role since forming a strategic partnership with Franchise Foundry in June 2012, Segreto will continue to spearhead operations aimed at improving unit-economics of Foundry's current brand portfolio, and attracting new franchise brands for its comprehensive franchise development and management program, as well as for acquisition or partnership.
"The leadership and reputation of our two brands are long-standing staples within franchising," said Christian Faulconer, Senior Managing Partner of Franchise Foundry. "Combining the two, and capitalizing on the strengths of each, allows us to offer a broader range of services and provide additional focus and quality to developing growth and improving a variety of franchise systems."
With the merger complete, Franchise Foundry will administer franchise management and development services which include franchise operations, training and support, compliance, sales and development, technology implementation, and marketing and social media, as well as providing interim c-level management for franchise companies. Additionally, Foundry will develop and implement franchise rescue and turnaround strategy, change and transition strategy as well as acquisition and partnership investment and match-making.
"We are thrilled to provide our expertise and knowledge to the extensive list of Franchise Foundry brands," said Segreto. "Our mission is to continue growing and extending our reach and influence throughout all of franchising, and Franchise Foundry is the perfect organization to make that happen," he added.
In addition, the merger included other FranchisEssentialsbrands and divisions along with other ventures of Paul Segreto, often closely tied with FranchisEssentials brands. These include: Franchise Today on Blog Talk Radio; FranSummit, a virtual events platform (in partnership with ElementsLocal); and Personal Branding for Franchise Professionals.
For more information about Franchise Foundry, visit http://www.franchisefoundry.com.
About Franchise Foundry
Franchise Foundry helps emerging franchisors build solid businesses through a centralized services model. Franchise Foundry provides services in key strategic areas including sales and marketing, operations, compliance, executive strategy, and access to capital. Franchise Foundry has a proven track record and is looking to expand its client base across all industry segments.