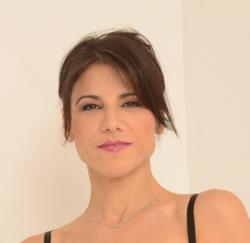 Getting stuck in a rut fitness-wise means over-using the same muscle groups in the same weekly workout...
New York, NY (PRWEB) January 15, 2013
For the entire month of January, for resolution-oriented individuals, Mind Your Body Pilates UES is offering - for free - it's newest offering of three out-of-the-norm group fitness classes: Pilates Chair, Pilates Circle and TRX Training.
Think of the word resolution: re-solution. So re-solving or finding a new solution to what hasn't been working in a weekly workout most easily means trying out something that you've never done before. There are an assortment of times to choose from both morning and evening - weekday and weekend for these fitness classes that offer body-challenges and body-benefits way beyond what the gym or treadmill can.
On Tuesday the15th, 22nd and 29th:
TRX at 11:45 AM and Pilates Circle at 6:00 PM
On Wednesday the 16th, 23rd and 30th:
Pilates Chair at 9:30 AM and TRX at 4:30 PM
On Saturday the 19th and 26th:
Pilates Chair at 1:30 PM
Master Pilates Teacher Gail Giovanniello - owner of Mind Your Body Fitness - offers these classes because people can easily get stuck in the rut of taking the same kind of class over an extended period of time. Humans are habitual by nature, which can serve certain things well, yet getting in a rut fitness-wise may mean over-using the same muscle groups in the same weekly workout to the extent that those muscles get overly toned and thus tight and even more importantly - that other groups get ignored and thus contribute to flab or weakness which can cause injury. A great time to consider a new way of working out and get to those underused muscles - is in the renewal of the year - and a great way to explore new classes is with these free offerings.
Pilates Circle classes can help create an evenness of work on either side of the spine by encouraging the arms or legs holding the circle between them to work more into the back and inner thighs to find the center line and core. Pilates Chair classes demand that the participant stabilize the body on a small platform and grants a great fluidity of the full range of spinal movements in arching, rounding, side-bending and spiraling. TRX uses the body's own weight and thus demands the participant utilize great balance and stamina and is especially good if cardio-vascular work is a necessary addition to a new year's resolution.
Adding one of these new classes to a cherished but well-worn routine will not only spice up a getting-dull weekly workout, but add body-knowledge that may not be available from one perspective. The body gets used to using a certain machine or weight or prop when it's used over and over, so besides keeping the body and mind from getting bored - and beyond resisting the urge to make little cheats in a routine - a new class with new challenge and different props or methods keeps the body-mind aligned with new learning which brings the whole system alive.
For more detailed information on any of these three classes, or for more information on customized-to-the-client private Pilates sessions with Gail Giovanniello or her fine staff of instructors, please call Mind Your Body Fitness at 212-426-7960.
Also see the complete Mind Your Body Fitness Group Pilates Class Schedule:
Over 40 Classes to Choose From on Reformer, Tower, Chair, Mat and TRX
Each Class with Five or Fewer Students and Available Seven Days a Week
Complimentary private press previews with Gail Giovanniello can be scheduled for alternate times.
Press contact: Tim Driscoll 212-647-8878