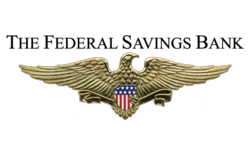 veterans should know that VA home loans could provide them with the option of not having to provide a down payment
Chicago, IL (PRWEB) January 15, 2013
According to recently released statistics on Jan. 1st from the National Survey of Veterans, there was a 65 percent decrease in the use of Veterans Home Loans even though the government-issued funds have been beneficial to homeowners in the past.
Two surveys from the National Survey of Veterans were compared to get the compiled results after the VA recently issued its 20 millionth home loan in October of this year.
"The data indicates that many service members are unaware of the options available to them, which we have found to be true," said Philip Georgiades, chief loan steward. "We need to make sure that every service member is afforded the opportunity of home ownership, without red tape."
The survey shows that many veterans don't apply for the loans as a result of not being knowledgeable of the different options available to them with home loans, revealing 33.6 percent of the respondents cited lack of knowledge as the main factor for not applying for VA home loans. One bank, The Federal Savings Bank, prides mortgage business on encouraging veterans to take advantage of VA loans.
"Service members need to be made aware of the option to utilize their benefits. It's America's way of saying we value your sacrifice," said Georgiades. "They can save quite a bit of money and even realize home ownership by using their mortgage benefits."
The survey also showed that many former service members say that they are cautious of using VA home loans because they've heard negative feedback about the services in the past, adding that real estate agents have suggested it's easier to go through a conventional home loan.
Even though a conventional home loan is suggested, veterans should know that VA home loans could provide them with the option of not having to provide a down payment on a home and offer great benefits that they could take advantage of during the life of the loan.
Funds to increase
The Department of Defense recently increased its Basic Allowance for Housing for 2013, which would give actuve duty personnel a larger monthly stipend to provide more funds for mortgage payments and housing expenses. As mortgage rates are set to increase by 1 percentage point or more in 2013, the boost in funding could be a great help to veterans who are looking for assistance.