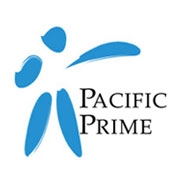 We are really pleased to see the effort and commitment that Now Health are putting into China.
Hong Kong (PRWEB) January 15, 2013
The first major international medical insurer to release their premium increases for this year is Now Health International (NHI) and Pacific Prime clients attached to NHI policies in China, will be pleased to know that 2013 will begin with no premium increases in the region.
In 2012, NHI partnered with China based Minan Property and Casualty Company Ltd and Pacific Prime clients were able to benefit from onshore health insurance solutions that mimicked NHI's international health plan. Potential NHI customers now have access to both individual and corporate solutions in China as a result.
NHI further demonstrated its commitment to the China market by investing in licensing both individual and corporate solutions rather than choosing to focus on one or the other as most insurers typically tend to do.
Neil Raymond, CEO of Pacific Prime commented: "We are really pleased to see the effort and commitment that Now Health are putting into China…In fact, our only real issue is the complexity of their pricing model as they have so many options".
Pacific Prime customers choosing NHI policies will now have the capability to customize their plans and have better control over their insurance costs in China. Some of these new options include:
Clients can now choose to have a co-insurance or complete exclusion for treatment at the more expensive facilities in China with a 'restricted access to High Cost Providers' option. In addition, co-insurances are now available on both inpatient and outpatient plans which should help significantly lower overall costs of coverage.
Similar to an 'excluding USA' option, a 'Greater China option' has also been made available meaning coverage can be limited to Mainland China, Hong Kong, Taiwan and Macau therefore benefiting Pacific Prime clients who do not require coverage outside of these countries.
Pacific Prime customers attached to NHI policies should also be pleased that their insurer has taken great efforts to significantly expand their direct billing provider network to now include all of the major private clinics and hospitals such as Parkway, United Family and American Sino. An attractive feature in most countries, this will be particularly appreciated in China where clients often have difficulties due to a poor postal system, expensive transaction costs and a currency that is not freely convertible. Furthermore, Pacific Prime clients experiencing difficulties can directly communicate with their insurer as NHI use their own staff network rather than going through a third party administrator.
2013 will be Now Health International's first full year of operation in China and Pacific Prime feels the insurer is going to have a significant impact on the market. With a focused management team and a 'zero' premium increase February rate, NHI is a definite contender in the China market and Pacific Prime clients should expect more good news for the future.