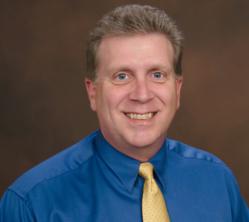 Innovation Distinguishes Between a Leader and a Follower

- Steve Jobs -
Atlanta, GA (PRWEB) January 15, 2013
Within military circles it is becoming evident that the electromagnetic spectrum and its manipulation, with a variety of toolsets, will dictate the actions of military commanders in the 21st Century. Whether monitoring ground radar, or leading from an operations center, modern-day and future commanders will depend heavily on "Cyberspace" and activities associated with the information environment to support battlefield strategies and tactics. From an EMS perspective, the challenge is twofold: identify the right technologies, and then institutionalize their use.
One of the objectives of the USMC Land EW conference was to highlight the most recent technologies and organizational efforts that will provide ground commanders with enhanced organic Electronic Warfare capability and capacity.
Bob Twitchell introduced DSI's patented Virtual Dispersive Networking (VDN) Technology, which is analogous to a "spread spectrum frequency hopping" radio for IP based networks. VDN secures data in transit by obscuring all data traffic in the noise of a network by dispersing traffic across multiple independent network paths. VDN is a 100% software solution.
Bob has an extensive background in the wireless industry. He holds 70 plus granted patents with many more non-provisional patents pending in wireless, GPS, networking and location technology. He is an SME (Subject Matter Expert) for DoD on Mobile Phones and Cyber Warfare.
From May 2010 to present, Bob is the Founder and CEO of Dispersive Solutions Inc., a Georgia company that holds the license for this ground-breaking VDN technology. In November 2001, Bob was founder, CTO and consultant of TeraHop Networks, a Delaware company that pursued container tracking and first responder technology. Prior to that, Bob was Chairman and CTO of Intransit Networks, Inc., a Washington startup that pursued inventory tracking and control technology.
Preceding Intransit Networks, Bob was at Nokia, where he served as Value Added Services Manager, CDMA Markets, and was responsible for strategy and implementation of location based services.
As Product Program Manager of Value Added Services with Nokia, Bob put together the team to develop the GPS accessory (3 partnerships and 4 subcontractors), developed a WAP software platform and setup the program for the Nokia 3285. He was responsible for Marketing, After Sales, Quality, Manufacturing and R&D in all of his assignments as Product Program Manager. He led the development of the Nokia 9000 "Communicator" for the US market whose record setting 11-month development to market has not been repeated.
Previous time was spent with the Harris Corporation (Electronic Warfare) where he worked on a variety of projects and designed the audio conferencing chip for the International Space Station. Bob has a Masters Degree in Electrical Engineering with a Master's Thesis involving DSP, Neural Networks and Voice Recognition.