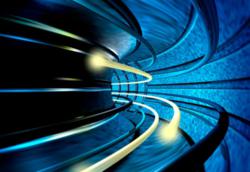 Responsive website design techniques are what business owners really need. We are dedicated to helping our clients achieve their goals, and have been working hard to evolve with the latest technologies
New York, NY (PRWEB) January 15, 2013
At the offices of Server Sitters, management fully understands that most companies have a 'signature' structure and process, and no ready-made solutions match a businesses needs 100%. The professional and experienced website developers at Server Sitters listen carefully to their clients objectives, and build custom solutions to maximize their customers internal efforts across different channels so that business owners can focus on business.
As of January 1st, 2013, Server Sitters is now delivering (3) different unique custom website design packages, in addition to their range of premier server monitoring services. Server Sitters website developers are extremely well versed in the latest trends, and poised to exceed expectations in 2013.
CEO Adam Gallant explained, "Responsive website design techniques are what business owners really need. We are dedicated to helping our clients achieve their goals, and have been working hard to evolve with the latest technologies, and listen to each and every customer."
Some companies across North America require more flexibility than others, and serious business owners are always looking for new and innovative ways to improve their business model with a wide variety of expanded revenue streams. The Server Sitters web application development team has the expertise, and the business savvy to give their clients much more flexibility, and guarantee results.
For business owners about to introduce a new project, Server Sitters will change the way the online world perceives your vision. The Server Sitters web application development team is very familiar with the pitfalls and obstacles involved beginning a new online venture. They are specialists in both business and development, and recently launched (3) exciting new custom website design packages for a wide range of specific needs.
Server Sitters has an impressive portfolio, with a talented team of application development specialists on call 24 hours a day, who are always eager to give professional advice, and working hard to deliver the right content to the right people at the right time.
Server Sitters CEO Adam Gallant went on to explain, "The continued expansion of our website design and development department clearly demonstrates our long-term commitment to simplifying and growing our partner experience, and ultimately offering more value to our growing client base with competitive pricing and the best possible service in the industry."
Server Sitters only employs the very best technicians in North America. All of their employees speak English clearly and fluently, to ensure nothing is lost while communicating with clients.
Server Sitters is an elite outsourced support provider specializing in hosting support and outsourced website design for hosting companies and small business owners in the U.S. & Canada that require helpdesk support, live chat support and/or telephone support services.
For more information about Server Sitters, visit http://www.serversitters.com, or call toll free (888) 522-3177 to speak with a qualified and friendly representative.