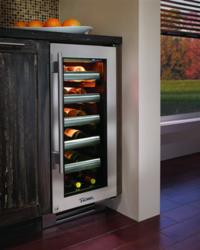 ST. LOUIS (PRWEB) January 15, 2013
Expanding its availability from coast to coast, True®, the leading refrigeration choice among top chefs, now offers its entire award-winning True Professional Series® line at Snyder Diamond's state-of-the-art and creative showrooms in Santa Monica, Pasadena, and North Hollywood.
As part of a new sales agreement, all products in the True Professional Series® line—including wine cabinets, refrigerators, beverage centers, refrigerator drawers, and beer dispensers—will be available at every Snyder Diamond location.
"Snyder Diamond has been a dominant name in the Los Angeles area for more than half a century, and they've built their reputation, as we have, on outstanding quality and service," notes True® Director of Sales and Marketing Steve Proctor. "Adding this high-end dealer to our impressive roster of retailers will help architects, designers, and consumers throughout Southern California better realize how refined refrigeration enhances a living space."
"We carry the highest quality brands so this is the perfect addition to our portfolio of products," said Snyder Diamond President Russ Diamond. "Snyder Diamond's commitment to providing our clients exceptional service and products is perfectly matched with the True business philosophy and product line, it's a perfect fit for both parties."
In addition to carrying the entire suite of True Professional Series® products, Snyder Diamond will feature in-store displays at all locations. The line is available to consumers and the trade effective immediately.