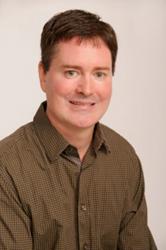 Chicago IL (PRWEB) January 16, 2013
Dr. Michael Griffin in Chicago, IL lately introduced Botox treatment and skin filler remedies to his selection of services at Northalsted Dental Spa. Typically a treatment used by plastic surgeons for cosmetic treatments, Dr. Griffin is now presenting these remedies to patients to better frame their new perfect smile. Dental Botox treatment and skin additives are utilized to treat perioral lines, more generally referred to as "smile lines" or "laugh lines" to decrease the look of aging.
Within their professional training, dental practitioners become highly educated and properly trained within the anatomy and musculature from the face, which makes them excellent candidates for carrying out Botox treatment or skin filler injections to enhance facial esthetics. Just before use for cosmetic reasons, dental practitioners frequently used Botox treatment as a good method to treat temporomandibular joint (TMJ) disorders and facial discomfort.
"With our new choices of Botox treatment and skin additives, we're really in a position to treat the entire picture for the patients who arrived at us for cosmetic concerns," stated Dr. Michael Griffin. "Now our patients at Northalstead Dental Spa cannot only get fitted having a beautiful new smile, but we are able to provide them with a general turn to opt for that smile that they're positive about and proud to demonstrate."
Botox treatment and skin additives are generally non-invasive methods which are done using small needles. Both try to smooth wrinkles and facial lines, developing a youthful appearance within the facial tissue. Botox treatment injections act as a muscle relaxer to deal with the look of facial lines while skin additives add volume underneath the skin to produce exactly the same effect.
Additionally towards the Botox treatment and skin additives offered by Northalsted Dental Spa in Chicago, IL, Dr. Michael Griffin is extremely skilled generally and cosmetic dental work. He provides cosmetic remedies for example Lumineers, Invisalign, crowns, bridges, implants, teeth bleaching and gum therapy. Dr. Griffin places high focus on preventative care and treatment
Dr. Griffin was elevated in Chicago and completed his dental education in the Southern Illinois University School of Dental Medicine in 1998. He established Northalsted Dental Spa in 2005.
To learn more about Dr. Michael Griffin in Chicago, IL in order to find out more reviews of Northalstead Dental Spa, check out http://www.northalstedsmiles.com/ and https://www.youtube.com/watch?v=vBqsTvj6dXE