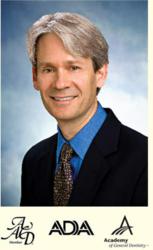 Reidsville NC (PRWEB) January 15, 2013
Joe Adams, dentist of Caring Modern Dentistry is among the first dental practitioners from our Reidsville, NC community to provide CEREC technology to patients for just one-visit corrections. CEREC, that is short for Chairside Economical Restoration of Esthetic Ceramics, removes the requirement for multiple patient appointments with complete crowns for tooth corrections, permitting dental practitioners to fit, create and place the crown all-in-one visit.
CEREC uses the most recent dental technology to produce highly precise and precisely fitted crowns using computer imaging. CEREC crowns could be produced within the duration of one patient visit, making the procedure not just better, but more time efficient for the patient.
"The CEREC machine really boosts the convenience factor for the patients who require crowns for restoration dentistry," stated Dr. Joe Adams. "It can be difficult for patients to consider time from their busy agendas for several dental visits within days of one another. Using the CEREC machine, we are able to complete the whole restoration inside the duration of an ordinary dental visit."
Just before using CEREC machine, Dr. Joe Adams' patients requiring crowns would need to schedule a preliminary visit to have impressions taken of their tooth structure and bite. The patient would be fitted with a temporary crown while those impressions were delivered to a lab with specialists who'd shape the crown and send it back to the dentist. Roughly two days later, the patient would return to achieve the permanent crown placed.
Using CEREC machine, Dr. Joe Adams at Caring Modern Dentistry in Reidsville, NC are now able to make use of the most advanced technology to virtually design a crown using patient dimensions with three dimensional computer imaging. The device then uses the pictures to exactly shape the crown from the small ceramic block using high-powered burs. When the crown is sculpted, it is put into an oven to cure and it is subsequently put on the patient's tooth.
Dr. Joe Adams completed his dental education in the University of North Carolina at Chapel Hill following a decade-lengthy career in music. Like a practicing dental professional, Dr. Adams is continually pursing ongoing education in dentistry to make sure that the technology and remedies offered at his practice would be the industry's best.
To locate more details about Caring Modern Dentistry or read reviews of Dr. Joe Adams, check out http://www.drjoeadams.com/ and https://www.youtube.com/watch?v=3D8TDQNLXSo