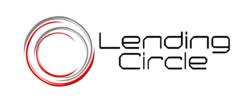 What we are seeing is a pullback by businesses, of all sizes really, but especially small businesses, based on the uncertainty that has pervaded America.
San Francisco, CA (PRWEB) January 18, 2013
Based on survey data released by Vistage International, more than 25 percent of the small and medium sized business lowered the amount of hiring and investment during the end of 2012 because of worries about the fiscal cliff. The Vistage International quarterly survey showed that nearly 30 percent of the CEOs surveyed cut back on hiring in the final quarter of 2012 due to concerns about potential tax hikes and government spending cuts that would have occurred on January 1st without the deal that was later struck in Washington.
Additionally, over 30 percent of those surveyed said that they decreased their investments in the last quarter of 2012 for the same reasons.
"What we are seeing is a pullback by businesses, of all sizes really, but especially small businesses, based on the uncertainty that has pervaded America for one reason or another over the past 6 months," said Terry Robinson, president of the Lending Circle. "If Washington can finally remove the uncertainty, there is great pent up growth demand which could be unleashed. This could finally put the U.S. economy back on track."
While Washington lawmakers narrowly avoided the full fiscal cliff by agreeing on a bill that was signed into law by President Barack Obama on January 2nd, it remains to be seen if hiring and investment in the first quarter of 2013 will increase based on the new laws and issues of sequestration to come.
20 percent of the respondents to the Vistage survey said that they are likely to continue their reduced spending through 2013, the highest number since 2009 and 15 percent higher than the number cutting back on spending in the third quarter survey results.
Nearly 35 percent cited continuing economic uncertainty as the top issue they face, while 11 percent noted that political uncertainty was their top concern.
On a more optimistic note, nearly 35 percent of the CEOs surveyed claimed that economic conditions in America have improved over the past year. Over 40 percent expected conditions to remain roughly the same over the next 12 months, while 26 percent are anticipating better conditions and 30 percent fear that the economy will worsen.
The overall Vistage CEO confidence Index fell for the third consecutive quarter to 87.0. This is down from the 98.8 reading registered a year ago.
In regard to sales revenue, over 65 percent see sales revenues increasing in 2013, which is lower by 10 percent versus last year's survey. In response to all this, roughly 10 percent will be reducing staffing levels this year, while the remainder are split between maintaining staffing levels and increasing staffing levels.
About The Lending Circle
The Lending Circle, a division of Sunovis Financial, works to address the great pent-up need for financing nationwide, and will help borrowers with their needs whatever they may be. Their broad network of lenders is positioned to provide capital where it can do the most good.