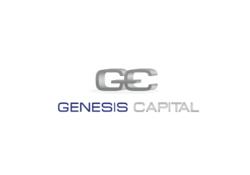 We expect to see cities that are heavy in tech and energy outperform the overall market for office space significantly this year.
San Francisco, CA (PRWEB) January 23, 2013
During 2012 the catchphrase for the office sector was uncertainty, and an economy that just won't gather steam in the U.S. means much the same in 2013, with the exception of technology and energy centers that is.
Though there were some small gains in office occupancy rates after the Presidential election, the year as a whole was basically flat. Uncertainty here in the U.S. as well as overseas kept growth slow and offices empty.
Don't count on 2013 to depart much from that theme either, not if the experts from Jones Lang LaSalle and Cushman & Wakefield can be believed.
The one exception to this is in the energy and technology heavy real estate markets, which could see a large bounce this year as those two sectors pick up steam. Cities such as Houston, San Francisco, Dallas, and Atlanta have all seen activity increasing over the past few months, driven in large part by increased hiring at tech and energy firms.
"In any recovery there are always going to be leading sectors. This time around it appears to be technology and energy," said Terry Robinson, president of Genesis Capital and founder of Off Market Association. "While the growth hasn't been stellar in 2012, it has increased. If hiring continues in these sectors we expect to see cities that are heavy in tech and energy outperform the overall market for office space significantly this year."
According to Jones Lang LaSalle, tech heavyweight California and energy heavyweight Texas accounted for more than 60 percent of the entire nation's absorption of office space in 2012.
While the office vacancy rate hasn't moved much from the 17 percent mark all year, a part of that has been due to companies shrinking their real estate footprint size. Once the market absorbs this downsizing to increase efficiency expect to see growth return.
It is well known that this recovery has been different from past recoveries. With a total of just 7.5 percent GDP growth between the second quarter of 2009 and the third quarter of 2012, it is the slowest recovery on record. Typically recoveries see twice that rate of growth.
Much of the drag on the recovery has been due to uncertainty. Uncertainty regarding the debt issue in the U.S. and Europe. Uncertainty regarding the housing recovery. Uncertainty regarding unemployment, which has begun adding jobs, but barely enough to keep employment figures stable, meaning unemployment has been slow to reduce. Both technology and energy cities have been bucking these trends.
Another potential upside is the lack of new office construction. Once employers come back in strength the lack of space should fuel a rise in office absorption and a sharp decrease in vacancy rates. This will create a shortage of office space and drive new construction.
About Genesis Capital
Genesis is a dynamic nationwide network of seasoned commercial real estate and financial professionals that believe in the potential of today's market. Our members source assets directly from Banks, Servicers, Lenders and Private Clients. The members of Genesis have participated in commercial real estate transactions totaling nearly $7 billion.