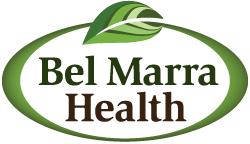 While ultherapy is currently used to lift and tone skin of the face and neck, studies are currently being conducted to determine
(PRWEB) January 16, 2013
Bel Marra Health, who offers high-quality, specially formulated vitamins and nutritional supplements, is reporting on new information put out by the Nation Institutes of Health which outlines how ultherapy is now considered an option or potentially reducing the appearance of wrinkles.
As Bel Marra Health reports in its article (http://www.belmarrahealth.com/anti-aging/ultherapy-treatment-to-look-younger/), ultherapy is a non-invasive, non-surgical treatment which uses ultrasound and the body's own healing process to lift, tighten and tone loose skin. Unlike a traditional facelift, treatment with ultherapy stimulates the deep support layers of the skin without disturbing the surface of the skin.
As the Bel Marra Health articles reads, skin responds to treatment with ultherapy by stimulating the formation of new collagen which will result in a gradual lifting of skin. It is now considered a viable option because Treatment with ultherapy is generally quick, with procedures taking between 30 and 60 minutes. Unlike traditional cosmetic procedures, ultherapy is non-invasive and there is no down-time following the procedure.
The NIH says it is therefore possible for an individual to return to normal activities immediately after treatment. There may be slight redness and a slight tingling sensation following the procedure, but that should diminish within a couple of hours following the procedure. The benefits of ultherapy make it a desirable treatment option for patients who are hoping to look younger without the risks and long-term healing process that accompanies major cosmetic surgeries.
Spokesperson for Bel Marra Health Dr. Victor Marchione says, "While ultherapy is currently used to lift and tone skin of the face and neck, studies are currently being conducted to determine whether ultherapy may be an effective treatment to tighten other areas of the body including the knees, elbows, buttocks and breast. Additionally, treatment of acne and rosacea with ultherapy may be seen in the future."
(SOURCE: "Dermatol Surg", Supplementing Fat Grafts with Adipose Stromal Cells for Cosmetic Facial Contouring. 2012 Dec 28)
Bel Marra Health is the maker of "Clinical Ageless Complex" a high-quality nutritional supplement designed for liver health in formulations designed to address this specific health concern. All ingredients are backed with scientific evidence. Every product is tested for safety, quality, and purity at every stage of the manufacturing process. Furthermore, Bel Marra Health products are produced only in Health Canada approved facilities, going that extra mile to ensure our health conscious customers are getting top quality products. For more information on Bel Marra Health visit http://www.belmarrahealth.com or call 1-866-531-0466.