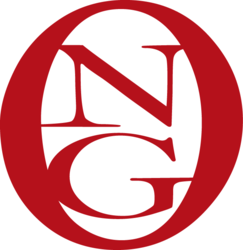 Oscar Nelson Group will undoubtedly build upon this win, and drive exciting growth for ADS Corporation."
Washington, DC (PRWEB) January 16, 2013
Oscar Nelson Group (ONG) is celebrating a key contract award for their client-partner, Accelerated Development & Support (ADS) Corporation (http://www.ADSCorpVA.com). With ONG's help, ADS was recently awarded a prime contract to conduct critical research in aviation safety for the Federal Aviation Administration (FAA).
ADS has a solid and long-standing reputation within the US Navy's research and development (R&D) community. In an effort to expand their core capabilities outside of the Navy, ADS joined forces with ONG to develop a presence within the FAA and to help grow their business.
"Breaking into a new market is always a challenge, but at ONG, we have a lot of experience doing so and have been quite successful," said Matt Hederstrom, Managing Partner of ONG. "That being said, working with ADS makes it a more straightforward task given their skills, experience, and professionalism. We'll undoubtedly build upon this win, and drive exciting growth for ADS."
"We began working with ONG a few months ago to jumpstart our efforts in garnering business within an agency new to ADS," said Garry Perkins, President & CEO of ADS Corp. "We're thrilled with the win, and look forward to providing the FAA with innovative and cost effective solutions."
Both companies look forward to an enduring partnership built upon this recent, marked success.
About Oscar Nelson Group: Oscar Nelson Group is a world-class management and technical consulting firm headquartered in the Washington, DC metro area. The firm focuses on business development, program management, and engineering services for clients around the world.
About ADS Corporation: ADS is a diversified, small, minority-owned 8(a) business providing innovative and time sensitive solutions in ways that are both efficient and cost sensitive. ADS has been delivering services that are the highest in quality and reliability to its clients since 1996. The ADS staff is skilled in conducting engineering studies, R&D analyses, and process improvement.