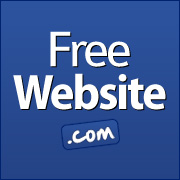 New York, NY (PRWEB) January 17, 2013
In an article released on their website, the experts at FreeWebsite.com discuss the increased popularity of online education. This demand fueled the creation of the online education company Coursera and other similar online classes.
Coursera was created by two Stanford University computer science professors, Daphne Koller and Andrew Ng. Both professors believe that education is a right, not a privilege. To better spread education to more students who could not afford it, Koller and Ng created the free college course site. The idea of free online education has caught on quickly and had a faster launching than both Facebook and Twitter.
"More students are choosing online courses rather than in-person lectures for multiple reasons," commented a representative from FreeWebsite.com. "It is a new medium for teaching that allows students to rewind lessons over and over."
Recently, enrollment in Coursera has passed two million and continues to draw in 70,000 new students a week. They offer over 200 courses that range from Computer Science to English.
Education and higher learning has begun to adapt to the continually developing digital world.
Technology is being more and more integrated into our everyday lives. As a result, it is imperative to stay up-to-date on the most current forms of internet. A great way to start is to establish an online presence.
FreeWebsite.com makes it easy to create an online presence that is professional and refreshing. They take the hassle and stress out of designing, creating, and updating a website. Once you have a website, FreeWebsite.com can help update your site regularly with new and fresh content to keep customers, friends, family, and followers coming back for more.
To read the article, visit: http://www.freewebsite.com/education-technology-marketplace-exploding-thanks-to-coursera/