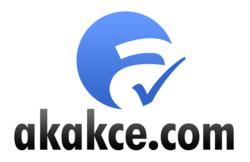 Istanbul (PRWEB) January 18, 2013
Turkey has one of the fastest growing markets in Europe with an e-commerce volume that exceeded 30 billion TL (around 13 billion Euros) by the end of 2012. Around 25 million users visited Turkey's leading price comparison website akakce.com in 2012, and the majority of visitors were interested in the mobile phone category just like previous years. The product most searched by Turkish internet users, on the other hand, was Samsung's smartphone Galaxy S3.
In the report "The Most Popular Product Searches of 2012" prepared by akakce.com, the most popular search category was mobile phones. LED TVs came in second place, and tablet computers, which couldn't make it to the top ten last year, were the third most-popular. Laptop computers were in fourth place, followed by household items like vacuum cleaners, washing machines and refrigerators. akakce.com's report displayed that online shoppers in Turkey are interested in not only electronics, but also household appliances and electrical home appliances. Air conditioners, electrical heaters, combination boilers and ovens were the other categories that made it to the top 20.
In 2012, 5 million individual users visited akakce.com more than 46 million times. The website has 180 million pages, and the 46 million visits shows an increase of 47.5 percent when compared to 2011.
The rapid rise of tablet computers
The most interesting rise in popular product categories came from tablet computers. Having not made it to the top 10 last year, tablet computers established a distinguished rise by achieving third place on this year's list. Leaving laptop computers behind, tablets took leadership in the computer-hardware category with a 54 percent share. In akakce.com's '2012's most popular tablet computers' ranking, the local brand Piranha's Business Tab model took first place, followed by Samsung Galaxy Note in second, Piranha Business II Tab in third and Dark EvoPad in fourth place. Apple's new iPad could only make it to fifth place.
iPhone 4S in eighth place
The ranking displaying the products most searched by Turkish internet users in 2012, also shed light on the interest in smartphones. The only product that was placed in 'the year's most popular 10 products' ranking which wasn't a phone was LG 42LM660S LED TV. Samsung's dominance over the smartphone market was also reflected in akakce.com's data. Samsung Galaxy S3, iPhone's biggest rival, was at the top of the list, and Galaxy Note II took second place. Sony Ericsson Xperia Arc was in third place, again followed by four models of Samsung from the Galaxy series: S3 Mini, Ace, S2 and W. iPhone 4S came in 8th place.
"E-commerce is living its golden age"
Interpreting the data and evaluating the e-commerce industry, akakce.com Founding Partner Koray Karataş emphasized that e-commerce's development is beyond expectations. He said:
"The volume of the e-commerce industry was 22 billion TL last year, and it went up to 31 billion TL by the end of 2012. For the last few years, e-commerce has been living its golden age in Turkey. The growth which started due to personal efforts of e-commerce websites in the past years, started to receive support from both the private sector and the government in 2012. Banks, operators and logistics companies displayed the best examples of this support, and now we've come very close to creating an online shopping culture. Within the last two years, several foreign investors invested in the Turkish e-commerce industry. Within the next five years, we'll be able to talk about an e-commerce ecosystem in Turkey.''
''When we look at the general retail trends, we can strongly feel the change brought on by female users. Even though mobile phones and technology products keep their places on the list this year, "vacuum cleaners" came in fifth place in the most popular categories this year, and for the first time, digital cameras was pushed back to ninth place. Women, who experience online shopping through private shopping websites, are now at a point where they can fulfill most of their needs over internet.''
"2013 will be a mobile year"
As always, the mobile phones category was the most popular category of the year. Within the mobile phones category, smartphones reached a high volume of 84 percent and showed once again that next year will be a "mobile year." Samsung appeared in 'the year's most popular 10 mobile phones' list with 6 phones, while Nokia, dominating the mobile phone market a few years back, couldn't make the list. Samsung's biggest rival iPhone was in eighth spot with its 4S model.
In Turkey, 9 million people shop on the internet. As akakace.com, we have 3 million individual users monthly, through whom we can observe the change in consumers' shopping behaviour. The users in Turkey can adapt to new products and technology very well, which has a positive effect on e-commerce."