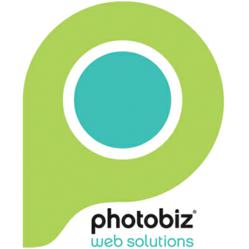 Greensboro, NC (PRWEB) January 15, 2013
Two new designs join PhotoBiz's most popular series of FLASH+ Portfolio Site designs. Rome is a fabulous full screen design, and Beijing is an edgy design with its very own moving wall.
Rome. This fabulous full screen design has most of its important elements built to one side of a giant display area to show the images in all of their glory. Because Rome is built with the latest FLASH+ technology the menu and logo grouping can display either on the left or right. When a background graphic or color is used it is shown above the navigation menu.
"The large images in this full screen design really allows the photographer's work to shine, while providing a user-friendly side navigation to help customers find their way through the site's content," said Jennifer Roeder, Marketing Manager for PhotoBiz. "Rome is a great addition to our collection of FLASH+ Portfolio Site designs."
Personalize the design by using PhotoBiz's unique color shifting technology. Choose any color from an image and apply it to selected menu items, drop-down menus, gallery arrows, and as a tint over non-selected thumbnail images.
The gallery pages show off another piece of FLASH+ magic. As the gallery page opens the image thumbnails slide down from the top edge of the page under a tinted overlay where they hover briefly before sliding back out of view. Mouse over the top of the page and the thumbnails re-appear.
Each and every PhotoBiz template offers a unique loading symbol. Rome features the first 3D effect symbol. Special thanks to Janine White of Mt Louisa, Townsville in Australia for sharing her images for the sample of the Rome design.
Beijing. As the Beijing FLASH+ animation unfolds, watch the images build a "Great Wall". The photographs are further embellished with a semi-transparent reflection that can use PhotoBiz's unique color picker technology for a stunning three-dimensional effect.
"Really cute design and really great photos. I like the transitions," said Suzanne Feinberg of PowerVision360 Productions on Facebook when the design was launched.
The central images are framed with the navigation menu bar at the top and the logo at the bottom of the page. The social media icons are displayed vertically in the upper left corner. Scroll arrows, a counter, pause, and refresh buttons are featured directly above the center image panel.
The information (text) pages continue the theme very cleverly. Based on what color is chosen for the background, a medium dark and dark value of that color is automatically generated to complete the 3-D wall.
The images featured in the Beijing design are from Jill Beninato with Sit. Stay. Smile. Photography.
For more information about all of PhotoBiz's web solutions, visit http://www.photobiz.com.
About PhotoBiz
PhotoBiz is a managed web solutions company for photographers, creative professionals, and other businesses backed by Passionate Support®. PhotoBiz specializes in designing and hosting FLASH+ and HTML5 Portfolio Sites, BizSites, Stores, Blogs, and slideshow tools for online Client Proofing – all expressly created with SEO in mind. Located in Greensboro, NC, PhotoBiz has a team of Passionate Support® agents to partner with and mentor customers to enjoy an easy, professional online experience. For more information about PhotoBiz, please call 866.463.7620 or visit http://www.PhotoBiz.com.