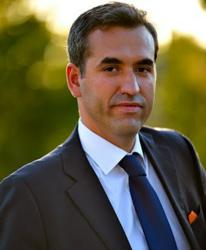 Fabrice Albizzati's strong client relationships and strategic savvy will enhance Kurt Salmon's Global Financial Services operations.
New York, New York (PRWEB) January 16, 2013
Mr. Albizzati has earned a solid reputation in the financial services industry in the area of transformation and corporate development as well as product and customer management and strategy. He has led numerous projects for prominent financial institutions throughout the United States, Europe and the Mediterranean region.
He brings over 12 years of consulting experience with deep knowledge and understanding of consumer behavior in financial services and across other industries including media, pharmaceutical and retail. Mr. Albizzati was also instrumental in developing Kurt Salmon's Strategy and Transactions practice, a core competency for the firm.
John Karonis, Kurt Salmon's Deputy CEO commented "The arrival of Fabrice Albizzati and the expertise he brings comes at a perfect time as our North America Global Financial Services continues to flourish and expand its capabilities. The year 2012 saw the highly successful launch of our Consumer Financial division. I have every confidence the contributions of Fabrice's excellent client relationships and strategic savvy will enhance our operations and that 2013 will demonstrate continued and marked growth for our financial services practice."
Prior to joining Kurt Salmon, Mr. Albizzati was with Deloitte in France as well as Arthur D. Little in the United States. He later joined Ineum Consulting—now Kurt Salmon—in 2003 as a Senior Consultant where he focused on corporate development, strategic planning, enterprise launch, mergers and acquisitions, and business transformation advisory.
ABOUT KURT SALMON
Kurt Salmon is a global management consultancy with more than 1,400 consultants in offices across four continents throughout the world. Our Global Financial Services practice provides strategic, results-oriented advice and implementation support to the world's leading retail, corporate and investment banks, consumer finance companies, asset managers and investment funds, insurance companies, payments businesses and financial sector regulators.
Our clients are industry leaders who benefit from our deep industry and functional expertise. As trusted advisors, Kurt Salmon partners with clients to design, and then drive, strategies and solutions that make lasting and meaningful impact. We are committed to delivering measurable results for our clients.
Kurt Salmon is a company of Management Consulting Group (MMC - London Stock Exchange).
http://www.kurtsalmon.com