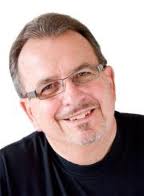 Minneapolis, MN (PRWEB) January 16, 2013
The Captive Insurance Companies Association (CICA) is hosting its 2013 International Conference March 10-12 at the Westin Mission Hills Resort and Spa in Palm Springs, CA. This year's conference theme—New Horizons—recognizes that everyone is wondering what's just over the horizon in this era of change -- so that is the focus for the conference -- New Horizons.
"The program for the 2013 International Conference is devised by a group of seasoned professionals who will present educational sessions which give you the latest news on issues affecting the captive community," explained Tomas Wittbjer, CICA Program Committee Chair. "There are several issues confronting our industry and we need to be on top of these. We have engaged speakers with a solid track record who will give you the required know-how to perform in your daily work."
CICA's conference program features two full days of intensive education sessions and a comprehensive tradeshow where captive owners and risk managers learn about and evaluate business solutions and ideas with service providers and domicile representatives. Ken Gronback, author of the current best selling book "The Age Curve: How To Profit from the Coming Demographic Storm" will be delivering a keynote address on March 11. He is an internationally respected demographer who has been able to forecast societal, commercial, economic, cultural and political phenomena with uncanny accuracy. Ken's unusual blend of marketing savvy and common sense demography, based on fourteen years of proprietary demographic study, set him apart.
In addition to the keynote address, industry experts will present a comprehensive program of education sessions from a uniquely domicile-neutral point of view. Highlights include a session on Investing in Today's Economic Environment: Why the Recovery is Different This Time with Daniel Wallick, Vanguard and Ed Goard, Munder Capital Management. With topics such as interest rates, the "fiscal cliff", unemployment and politics, this session is designed to help us understand why our current condition, and its recovery, is different from the past. Learn about Successful Strategies for the Exploding Small Captive Market with Dave Provost, State of Vermont and Chaz Lavelle, Bingham Greenbaum Doll LLP. This session will address the proper construction of business plans for small captives including the benefits for private companies who as well as having risk management advantages may have the flexibility for other financial strategies.
Other sessions will cover Regulatory Issues, Solvency II, Cell Captives, Affordable Health Care Act, Employee Benefits, Captive Governance, Tax Issues, Group Captives and much more. View the full program.
About the Captive Insurance Companies Association
CICA is the only domicile-neutral captive insurance association. Founded in 1972 by risk managers for their collective benefit, CICA works to provide the foremost education, networking and leadership for captive and risk retention group professionals. CICA's mission is to be the premier global domicile-neutral captive insurance association and to be the best source of unbiased information, knowledge, and leadership for captive insurance decision makers. CICA commits to providing the best networking, education, and advocacy for the captive insurance industry.
For complete program details, travel information and registration fees for the CICA 2013 International Conference, visit CICAworld.com. The Early-bird Registration/Hotel deadline is Friday, February 15th.
Contact: Dennis P. Harwick, CICA President
Phone: 954-960-2627
dharwick(at)CICAworld(dot)com
http://www.CICAworld.com
Captive Insurance Companies Association
4248 Park Glen Road
Minneapolis, MN 55416
Phone: 952-928-4655
meetings(at)CICAworld(dot)com
# # #