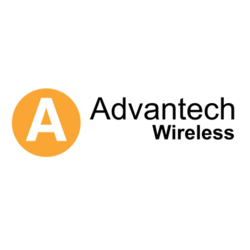 Montreal, Canada (PRWEB) January 16, 2013
Advantech Wireless Inc., a privately-held Canadian corporation and manufacturer of Satellite, RF Equipment and Microwave Systems, announced today that it has received new orders in excess of $3M for the new line of Super High Power, High Linearity, Modular GaN based Solid State Power Amplifiers operating in Extended C-band, X-band and Extended Ku-band, for a North American customer.
GaN based SSPAs are opening completely new market opportunities for Satellite based Communications with unmatched performance, high reliability and low OPEX. Within the same footprint, GaN allows to double the RF power and reduce energy consumption by up to 70%. In addition, GaN exceeds by several orders of magnitude the performance of previous generation of SSPAs based on LDMOS or GaAs technology.
"Never before was this kind of performance achievable either by using Solid Sate or TWTs. With RF power levels up to 6.6 kW, these units are able to cover simultaneously all transponders of a specific satellite. The modular architecture replaces expensive redundancy schemes, and the use of liquid cooling eliminates the hazardous noise levels generated by cooling fans on previous generation of systems. Combined with our high performance line of large diameter antennas, these new systems offer the only worldwide solution for services like DTH Broadcasting, High Data Rate Telecom Services, Deep Space Communication, with up to 40% cost savings both in OPEX and CAPEX" stated Cristi Damian, VP Business Development at
Advantech Wireless.
The high reliability, high efficiency and high linearity of Advantech Wireless systems, make them a powerful and unique solution able to offer the highest efficiency in use of satellite bandwidth and power.
About Advantech Wireless
Advantech Wireless, an ISO 9001: 2008 certified corporation, is shaping the world with leading-edge wireless broadband communications. Since 1988, Advantech Wireless is a solutions provider, manufacturing and deploying networking for broadband connectivity, broadcast solutions and backhaul requirements using satellite and terrestrial wireless communications. Products include: Terrestrial Microwave Radios, Antenna Controllers, Fixed and Deployable Antennas, SSPAs, Block-Up Converters, Frequency Converters, Satellite SCPC Modems, VSAT Hubs & Terminals. For further information please visit the company's web site at: http://www.advantechwireless.com/news/.