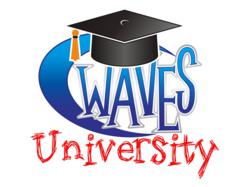 "The decline of attention spans, increase of desensitization and lack of social involvement has proven to have long-term implications."
Santa Cruz, Ca (PRWEB) January 16, 2013
If information is power, like they used to say, then today's teens and young adults should be the most powerful generation ever. Information is everywhere. It never sleeps. No more waiting for the nightly news to get your daily dose. With that said, the results are in. The number of working youth has dropped by almost half since 2000; employment among young people at lowest level since 1950s according to The Annie E. Casey Foundation, KIDS COUNT Data Center.
The alarming lack of workplace readiness is affecting everyone, not just parents, teachers and coaches. The responsibility has now fallen onto the employer's shoulders. In order to stay competitive in today's marketplace, business owners need their front-line employees, the ones closest to the customers, to be top performers and deliver great customer service. Something they are finding more and more difficult to accomplish.
"The decline of attention spans, increase of desensitization and lack of social involvement has proven to have long-term implications," says Jeff Whiting, Director of WAVES University. "Our disconnected youth are becoming adults unable to achieve what was once common knowledge."
There appears to be a solution however. WAVES University has created an online interactive employee training and certification course which is specifically designed to improve the performance of today's teens and young adults in the workplace. It's an employee training solution that's the first of its kind. Debuting with the course, Success at Work, the training covers pain points based on employer feedback, centered around research encompassing several industries, as well as the over 60 years of experience in employing teens by WAVES University's parent company, Whiting's Foods Concessions, which operates the majority of the food locations on the Santa Cruz Beach Boardwalk in Santa Cruz, Ca.
Customer service, work ethic, attitude, and social media are just a few of the topics covered in the 30 minute training. Upon the completion of the interactive training, the employee must take a 20 questions test. If they pass with a score of 100%, a custom certificate will be generated that is unique to that employee. This certificate is to be turned into management as proof of completion.
One employee at a time, WAVES University hopes to turn this trend around, and get the youth of today back on track. To find out more and to access their free sneak peek of the training, please visit http://www.wavesuniversity.com.
Contact:
Jeff Whiting, Director
Jeff(at)wavesuniversity(dot)com
(877) 332-3123