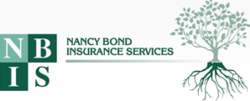 The agents at Nancy Bond Insurance Services have compiled a list of the top 10 cheapest cars to insure.
Monrovia, CA (PRWEB) January 15, 2013
In 2012, January brought a huge spike in car sales. Individuals hit the car dealerships hard and auto sales saw an increase of 11% that month. This was the highest volume of car sales in nearly 4 years. In November of 2012, car dealerships saw a 15% gain over the year prior in auto sales in the wake of Superstorm Sandy – and that was across the United States. With all of these factors in mind, the Colorado and California insurance agents at Nancy Bond Insurance Services want to let residents know some of the important tips out there for saving on auto insurance. As 2013 begins, car dealerships will aim to reach the same level of sales, if not higher, and residents should be prepared.
Purchasing a new car is a big decision. Individuals often spend a good amount of time weighing their options for the most cost-effective purchase. Colorado and California residents who want to buy a new car likely have a list of specific qualifications: mileage, safety features, color, and even the model (think: sunroof for those sunny days). The initial cost and features of the car are important to consider, but the additional cost of auto insurance should also be on the list of qualifications.
The most effective way to determine auto insurance rates for your new car options is to contact your insurance agent. However, there is a lot of information out there on which car is best for insurance purposes. Some of those cars have good mileage, some stellar safety features. While there are many factors that go into determining the premium on auto insurance, luxury cars will cost more to insure. The agents at Nancy Bond Insurance Services have compiled a list of the top 10 cheapest cars to insure.

2012 Volkswagen Beetle
2011 Dodge Nitro
2012 Honda CR-V
2012 Chevrolet Express
2011 Nissan Xterra
2012 Subaru Outback
2011 Toyota Sienna
2011 Nissan Cube
2011 Mazda Miata
2012 Honda Odyssey
In Colorado and California, many individuals may qualify for specific discounts on premiums. The best way to learn more about your personal auto insurance qualifications, contact an insurance agent today. The agents at Nancy Bond Insurance Services are available to help all residents looking to learn more.
About Nancy Bond Insurance Services:
Nancy Bond Insurance Services is one of California's leading insurance brokerage firms. The agency's staff is comprised of committed professionals who are dedicated to providing you with the best possible service to clients in California and Colorado. This includes finding clients the best quote possible. Nancy Bond Insurance Services is an independent insurance agency that was established to meet the special needs of its clients. The agency was founded on the belief that customers deserve not only professional courteous service, but also the lowest rates possible.