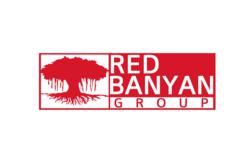 "Expert communications counsel can play a vital role in helping businesses achieve their goals."
Fort Lauderdale, FL (PRWEB) January 30, 2013
Top Florida public relations agency Red Banyan Group today announced the addition of a PR case studies module to its company website. The new feature was designed to help companies across a variety industries better understand the work Red Banyan Group does and the added value which the firm provides to clients.
The new case studies section provides a representative sample of Red Banyan Group's track record of success and details tangible examples of how its strategic communications counsel helps businesses achieve their goals. Featuring campaigns in both brand-building PR and crisis communication, the case studies highlight the strong return on investment and measurable results which clients receive from the leading Florida PR firm.
Three case studies are currently available on the website and there are plans to add additional ones in the future. Red Banyan Group's expertise in litigation PR and legal public relations is the focus of one representative sample. That case study discusses how the firm successfully exposed a Ponzi operator through more than 200 media stories across some of the world's top-tier media outlets. The legal PR efforts helped create national awareness of the scheme, preventing additional investors from being bilked and increasing by 116,000% the recoverable losses their legal team is attempting to recover for the victims.
Another case study highlights the invaluable national press exposure Red Banyan Group garnered for a client who opened a unique headquarters in South Florida. The third discusses how the firm guided a highly-scrutinized startup through many serious, simultaneous crises.
"We created these case studies for our website in order to provide tangible examples of the value that Red Banyan Group provides to our clients," said Founder Evan Nierman. "These case studies provide a snapshot of the work we do and illustrate how expert communications counsel can play a vital role in helping businesses achieve their goals."
About Red Banyan Group
Red Banyan Group is a top Florida public relations agency with clients all across the country. Red Banyan Group combines substantive understanding of complex issues with the experience and skills to execute campaigns that deliver results. Specializing in crisis communications, corporate public relations and legal PR, Red Banyan Group provides an integrated approach to communicating rooted in strategy. Become a fan on the Red Banyan Group Facebook page and connect with the firm on Twitter and Google+.