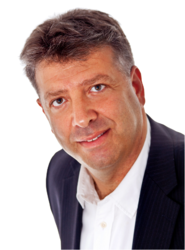 Bury,Manchester (PRWEB UK) 17 January 2013
The start of the year has already brought grim news for people in the retail sector, with the collapse of both Jessops and HMV announced so far this year.
The last few years have been no better. Since the recession of 2008 many high street names have collapsed. Names such as Woolworths, Comet, Clinton Cards, Game, Play.com, Zavvi, La Sensa, MFI, Borders, Habitat, The Pier, the list goes on, and its a long list!. It is a reality of our current economic times that continued employment is becoming increasingly difficult. This coupled with the fact that studies have shown the average time for financial survival of families where the main breadwinner loses their job is only 56 days.
Steve Allen from Steve Allen Insurance says " There is never a good time to be unemployed, and it can often come as a surprise to individuals who thought it would never happen to them, but people need to be more aware of the possibility that it can happen."
Steve goes on to say " The sooner people act the better as insurance premiums can be locked in for 12 months"
Steve gave an example of a typical unemployment cover policy,
"As a typical example , premiums start from £26.23 per month, a male of 40 years old could receive £1,500 per month for a year. which could be the difference between losing your home, a small price to pay for the peace of mind that it could bring. People don't realise how inexpensive such cover can be. One other thing to consider is that people who already have cover provided through providers like Banks, Building Societies and Payment Shield should review their policy as substantial savings can be made against these providers or the cover can be significantly increased for no additional premium and the cover is seamless."
About Steve Allen Insurance
Steve Allen Insurance provides all types of insurance cover including critical illness insurance, Life Insurance, Accident and Unemployment cover and income protection insurance. Steve Allen Insurance is a trading name of Carrington and Company which is authorised and regulated by the Financial Services Authority.
Find out more at http://www.stevealleninsurance.co.uk or call 0161 766 1927.