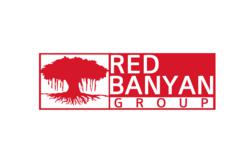 Fort Lauderdale, FL (PRWEB) January 15, 2013
Respected crisis PR expert Evan Nierman will appear tomorrow on a nationally syndicated radio program and Sirius XM to discuss Lance Armstrong and the cyclist's latest damage control efforts.
In an interview with Oprah Winfrey scheduled to air on Thursday, Armstrong is expected to admit to using performance enhancing drugs to help him win seven Tour de France titles. The confession will be a critical turning point for Armstrong, who for over a decade vehemently denied allegations of blood doping and drug use.
For the show's entire hour, Nierman will provide expert analysis on the PR approach employed by Armstrong throughout his career, and today following his lifetime ban from the sport. Nierman will assess both the strategies and the tactics that Armstrong and his team have used to confront their crises.
The segment will also explore the long-standing implications for how the situation plays out in the sports world and the global press. A prominent sports commentator is expected to join Nierman on the program.
The show will be broadcast live at 4:00 PM on January 16 at http://www.livestream.com/armstrongwilliams.
The segment will re-air at 8:00 PM on January 16 on The Power, Sirius Channel 128.
Nierman is currently available for TV, radio, in-person or phone interviews. To schedule, please contact Account Executive Pamela Armstrong at Pamela(at)redbanyangroup(dot)com or 618-267-6305.
About Red Banyan Group
Red Banyan Group is a top Florida public relations agency with clients all across the country. Red Banyan Group combines substantive understanding of complex issues with the experience and skills to execute campaigns that deliver results. Specializing in crisis communications, corporate public relations and legal PR, Red Banyan Group provides an integrated approach to communicating rooted in strategy. Become a fan on the Red Banyan Group Facebook page and connect with the firm on Twitter and Google+.