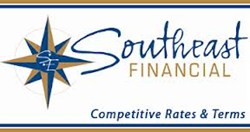 Nashville, TN (PRWEB) January 16, 2013
As our nation and the world continue to battle through financially tumultuous times, Southeast Financial has some advice for those considering acquiring a new recreational vehicle: don't worry, it's still possible. Even if the government cannot figure out how to spend responsibly, there's no reason that you can't, especially if it's something that's very important to you.
Southeast Financial is responding to these tough times by making it possible for more people to take out loans for the things that they care about. Recreational vehicles like boats, motor homes, motorcycles, RV's, and horse trailers that allow people to get away from it all are all made more accessible by Southeast Financial's more lenient terms.
Thus, in 2013, Southeast Financial will offer the following advantages to make sure people don't have to give up on their dreams of owning a little piece of heaven to store in their garage or driveway:
No minimum credit score- Perhaps the most exciting aspect of the Southeast Financial offering is the fact that they do not require a minimum credit score. They understand that the people that come to them are more than a number, so they take a holistic look at the candidate in the pre-loan process.
"Most lenders that offer financing for recreational units have a minimum credit score requirement of a 720" said a representative from Southeast Financial. "At Southeast Financial we don't treat you like a number and we don't base your credit worthiness on a number either. We look at each application on a case-by-case basis, and there are various factors that we consider (what state you reside in, what are you buying, how much do you want to borrow, etc.) Unfortunately we cannot approve every customer, but we work very hard to get them an approval that will work with their budget."
Will finance units that are over ten years old- Because some firms are wary of lending on older models, some have stringent requirements on how old a vehicle can be. For most recreational finance companies, anything over a decade will not qualify for financing. On the other hand, Southeast Financial does not have this ten year cut-off, allowing more people to take advantage of low rates and extended terms.
"At Southeast Financial we do not believe that a customer should be penalized for being conservative with their money" quoted the representative. "Not every customer wants or can afford to purchase the newest most expensive unit out there. Customers that are on a budget or watching what they spend by shopping for an older unit should be able to take advantage of the same low rates and extended terms as someone purchasing a newer unit."
Will do loans as low as $10K, while other companies will only do $25K and up- Other companies tend to have a much higher threshold when it comes to lending, usually because loans of lower amounts simply aren't lucrative enough from their perspectives. However, at Southeast Financial, even the little fish matter. Thus, the company believes that a more appropriate minimum threshold for lending in 2013 is $10,000 instead of the $25,000 commonly offered by competitors.
Again, though 2013 might leave some wondering what to do with their budgets, Southeast Financial is working to make sure as many people as possible can fit the boat, recreational vehicle, motor home, motorcycle, or other fun-loving machine of their choice into their personal balance sheets.
About Southeast Financial
Southeast Financial has been offering recreational financing nationwide for 14 years. The company offers loans for most types of recreational vehicles, including: RVs, boats, horse trailers, motor homes, motorcycles, and more. Founded in 1999, the management and employees at Southeast Financial pride themselves in going out of their way to make owning these recreational units a reality for as many people as possible.