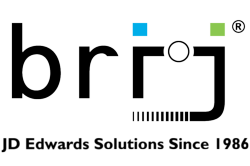 "Spending time with the vendors and getting to interact and discuss our specific issues was huge. Really helps get a clearer picture of how the systems can benefit our company."
-Controller (Paperboard Manufacturer)
MIAMI, FL (PRWEB) January 16, 2013
The Vendor Shootout™ for ERP, an elite event for Enterprise Resource Planning is returning this February for its 16th installment. Following a highly successful event in San Francisco, the Miami event will continue connecting IT decision makers in the software selection process with top industry vendors to find the ideal Enterprise Resource Planning software for their companies.
Joining the vendor lineup for the Winter 2013 event is one of the oldest JD Edwards reseller partners in the United States,brij. Having earned the reputation as one of the most experienced JD Edwards implementers in the United States, brij's highly specialized, nimble, yet pragmatic, practice is solely focused on the JD Edwards product line. Managed by accomplished JD Edwards professionals, brij is equipped to manage projects of any size. Whether the corporate headquarters of a Fortune 1000 company or the single-site location of a start-up, brij's client-centric approach to ERP software sales, implementation and training, maximizes ROI, reduces total cost of ownership, and develops long-lasting client partnerships.
As a participant in the upcoming Vendor Shootout™ for ERP, brij will provide attendees the opportunity to see live scripted demonstrations of Oracle's JD Edwards EnterpriseOne solution. The scripted demos will cover product functionality, user interface, and overall usability. In addition to the scripted demos, brij will cover additional topics and key functionality specific to the product.
The event will be held at the Hyatt Regency Miami on Feb 20th and 21st. Group pricing is currently available. Space is limited to maintain the one-on-one attention attendees get from participating vendors. For more information and to register for the Miami event visit the Vendor Shootout™ for ERP website at http://www.erpshootout.com.