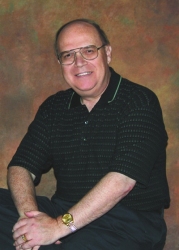 Ontario, Canada (PRWEB) January 17, 2013
John Alexander, the founder of Search Engine Academy, is hosting a webinar on January 22, 2013, 1PM EST for participants to learn about Google Plus (G+), which is a social media platform from the search engine company that offers different functionality from other social media sites.
Nancy E. Wigal, the owner and operator of Search Engine Academy Washington DC will be the webinar presenter.
Another way for any business or company to gain more visibility in search engine results is to create and optimize a Google Plus profile and community. Search Engine Academy will host a one hour webinar to share tips and information on how to create an optimized Google Plus profile and community page.
According to Nancy, "Google Plus is not just another social media site you need to add to your list of places to post to. What makes it different is the level of sharing you can do with posts, files, videos and more. Not only that, but it can help your standings in the search engine results pages (SERPs) when you establish your Google Authorship. Hey, it's Google...they can feature your stuff on G+ in the SERPs because they're Google!"
In addition, participants will learn how to set up Google Authorship, which is another SEO strategy that links original content to an author profile. This Google Authorship profile is made after a Google Plus profile has been established.
The webinar will also cover how local business listings have been incorporated into G+, as well as how to set up a business community page in G+, connecting a Youtube account, setting up and hosting a Google Hangout or event and more.
About Search Engine Academy: Founded in 1999 by John Alexander and Robin Nobles. Search Engine Academy has SEO training locations across the United States and Canada, as well as Australia, United Arab Emirates, Europe and Malaysia. Search Engine Academy offers two, three and five day SEO training and certification workshops for anyone with a website that needs higher visibility in search results.