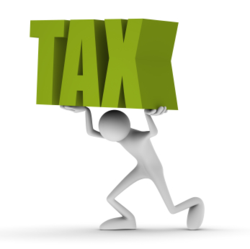 (PRWEB) January 15, 2013
Zane Benefits, the leader in Defined Contribution and Health Reimbursement Arrangement (HRA) solutions for business health benefits, today published health insurance reform taxes beginning 2013.
Regardless of the fiscal cliff, Americans will be subject to the following tax changes in 2013 as a result of the Affordable Care Act (ACA). This article highlights some of the key changes for 2013.
Additional 0.9% Medicare Tax:
Effective January 1, 2013 the Medicare payroll tax will increase 0.9% on wages over $200,000 for individuals and $250,000 for joint filers.
Net 3.8% Investment Income Tax:
Effective January 1, 2013, high income earners will be subject to an additional 3.8% Net Investment Income Tax on income from investments, including interest, dividends, and capital gains.
2.5% Increase on Income Threshold for Medical Expenses Deductions:
Effective January 1, 2013, unreimbursed medical expenses will be deductible by taxpayers under the age 65 only to the extent they exceed 10% of adjusted gross income (AGI) for the tax year.
$2,500 Limit on Annual Flexible Spending Account (FSA) Contributions:
Effective January 1, 2013, pre-tax contributions to Flexible Spending Account (FSAs) will be limited to $2,500.
$500,000 Deduction Limitation for Compensation Paid by Certain Health Insurance Providers:
Effective January 1, 2013, the Affordable Care Act (ACA) limits the compensation deduction (in excess of $500,000) available to certain health insurance providers.
2.3% Medical Device Excise Tax:
Effective January 1, 2013, a 2.3% excise tax applies to sales of taxable medical devices intended for humans.
Read the full article on Health Insurance Reform Taxes effective January 1, 2013.
About Zane Benefits, Inc.
Zane Benefits, Inc, a software company, helps insurance brokers, accountants, and employers take advantage of new defined contribution health benefits and private exchanges via its proprietary SaaS online health benefits software. Zane Benefits does not sell insurance. Using Zane's platform, insurance professionals and accountants offer their clients a defined contribution plan with multiple individual health insurance options via a private health exchange of their choice. For more information visit http://www.zanebenefits.com.