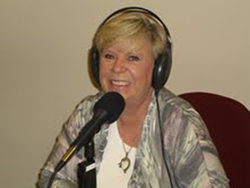 ...we all network together and get to know each other...and bring other businesses forward...
Atlanta, GA (PRWEB) January 16, 2013
On January 14, 2013, co-hosts Stone Payton and Lee Kantor broadcast a special edition of BusinessRadioX®'s High Velocity Radio to spotlight the Dunwoody Chamber of Commerce. Executive Director Debbie Fuse introduced Phil Gura with Gura Law and Debbie Smith with Design Seven to talk about their partnership through the Chamber.
The Dunwoody Chamber of Commerce is dedicated to the ongoing economic growth and success of Dunwoody businesses. By fostering its businesses, the Chamber strives to be the visionary leader and partner in establishing Dunwoody as a vibrant place to do business, work and play.
According to Fuse, 2013 is shaping up to be a banner year for the Dunwoody Chamber. One new program highlighted will be Leadership Dunwoody. Fuse explained, "This program will be focused on youth in leadership, specifically high-school age students." The Chamber will also be hosting a Dunwoody Business Expo on May 2nd at the Crowne Plaza Ravinia. Over 100 vendors are expected to showcase at the Expo, and opportunities for sponsors are going fast.
Fuse introduced her studio guests as Chamber members who knew each other prior to coming to the Chamber, demonstrating "the perfect tie-in on how we all network together and get to know each other, and how we bring other businesses forward and help them."
Phil Gura, President of Gura Law General Counsel Services, LLC is a multifaceted general counsel with over ten years serving as chief legal officer of major corporations in the Southeast. He founded Gura Law in December of 2012 with the purpose of arming companies large and small with the power and influence of a highly skilled, deeply experienced, corporate general counsel.
Gura's specialties include: corporate law, M&A, procurement, contract drafting and negotiation, public relations, regulatory compliance, finance, supply and distribution, creation and protection of intellectual property, corporate governance, litigation management, and preparation/approval of policies/procedures.
Gura was introduced to the Dunwoody Chamber of Commerce by Debbie Smith, the owner of Design Seven Inc., a design company based in Atlanta. For over 20 years, Design Seven has provided services for over 200 clients from start-ups to educational institutions to Fortune 500 companies.
Design Seven's work has been featured in Print, Art Direction Magazine and The Best in Business Card Design and The Best in Brochure Design books. The firm has been recognized with design awards from Art Director's Club, International Association of Business Communicators, Public Relations Society of America, Women in Communications and the Council for the Advancement and Support of Education.
Smith is the creator of the idbids – iddy biddy steps for a greener world – eco-friendly characters and brand. The first idbids toy product was launched at The American International Toy Fair and was named a "Top Toy" by Time Magazine and a "Toy Fair Breakout Hit" by CNN/Money.
To hear more about the Dunwoody Chamber of Commerce and these special guests, tune in to High Velocity Radio.
About Stone Payton:
For over 24 years, Stone Payton has been helping organizations and the people who lead them drive their business strategies more effectively. He is a managing partner at BusinessRadioX® and the author of SPEED®: Never Fry Bacon In The Nude: And Other Lessons From The Quick & The Dead, and has dedicated his entire career to helping others produce better results in less time.
About Lee Kantor:
Lee Kantor has been involved in Internet radio, podcasting and blogging since he started the Dr. Fitness and the Fat Guy show in 2005. Since then, Lee has interviewed well over 1000 entrepreneurs, business owners, authors and celebrities on a variety of shows and at live events. In addition to his hosting duties, Lee is a managing partner at BusinessRadioX® and is committed to helping entrepreneurs and business owners in Atlanta learn how to use radio to dramatically grow their businesses.
About High Velocity Radio:
http://highvelocityradio.businessradiox.com
High Velocity Radio celebrates Top Performers Producing Better Results In Less Time. The show brings in business leaders and experts to talk about their methods and to help listeners develop the Competence, Confidence, and Commitment to Succeed With SPEED.
About BusinessRadioX®:
BusinessRadioX® provides a turnkey solution for business owners who want to leverage the power of internet radio to meet their best prospects, establish credibility for their organization and heighten the placement of their brand in search engines rankings. With a professional venue and a proven formula, BusinessRadioX® helps hosts podcast their shows and create a regular stream of dynamic content to share with their prospects and feed the search engines every week. Programs are recorded and streamed live to the internet from our studios in the greater Atlanta area. For more information or to hear a live show, visit: http://www.businessradiox.com.