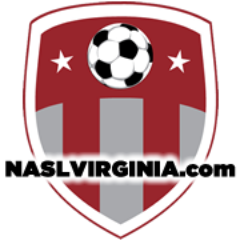 The new NASL team will inject new excitement to the Northern Virginia soccer community.
Fairfax, VA (PRWEB) January 21, 2013
D.C. United has been the home team for Northern Virginia soccer fans since 1996. They are a storied organization within Major League Soccer because of their four MLS Cup victories and high profile players. Soccer fans around Washington, D.C. and the Northern Virginia area will always stand behind D.C. United as their home team. However, it has been a little less exciting over the last several years due to a lack of playoff runs and an outdated RFK Stadium. As D.C. United continues on its path of figuring out the organization's future, NASL is stepping in to fill any void there may be within the Northern Virginia soccer community.
Once word got out that the NASL was bringing a team to Loudoun County, it has been non-stop excitement. Even though the NASL is sanctioned as Division II Professional Soccer, right underneath Major League Soccer, soccer fans are excited to see something new come into the Northern Virginia soccer community. Rural Virginia soccer fans find going to RFK Stadium a challenge because of D.C. traffic. Many soccer fans are more willing to drive to the country rather than into a city to see a soccer match. Loudoun County is a great place for an NASL because of the great public, economic and recreational infrastructures already in place.
"The new NASL team will inject new excitement into the Northern Virginia soccer community." says Eric Barden at Soccer Post D.C. Loudoun County is the wealthiest county in Virginia and the United States. It has one of the biggest soccer populations in the state and has a great neighbor in Fairfax County. Northern Virginia soccer fans now have an inexpensive and convenient way of watching good quality soccer. The introduction of the new NASL team will help bridge the gap between college level soccer and professional level soccer. It will ultimately help the academies and youth soccer clubs in Northern Virginia grow with a more defined structure. Adding to youth player development, players should enjoy the game outside of just playing it by watching experienced players play for 90 minutes and being part of the game-day experience. There is a culture out there that stems across the globe. Without this culture, players and fans would not be engaged in the sport like they are today. Pro soccer teams, soccer shops, soccer clubs, etc. are all part of the equation to foster the growth of soccer. The future of soccer relies on all the outlets given to young players and fans to grow their interests in the sport.