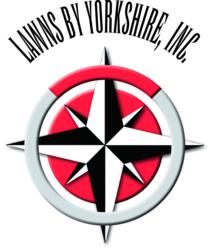 Westwood, NJ (PRWEB) January 15, 2013
Westwood based award-winning Lawns by Yorkshire (http://www.lawnsbyyorkshire.com) Chief Executive Officer Steven Jomides and his wife, Andrea, have partnered with NBA star Shane Battier and his wife, Heidi, and their philanthropic organization, The Battier Take Charge Foundation, http://www.takechargefoundation.com to provide at-risk high school students with leadership skills training, higher education opportunities and scholarships for college.
Since 1988, Lawns by Yorkshire has provided Green and sustainable landscape and snow services throughout New Jersey and New York. Lawns By Yorkshire serves multiple markets including multi-family, HOA's, office parks, retail and shopping centers, school and corporate campuses, municipalities, industrial and sporting complexes. The company has been recognized as one of the nation's leaders in snow removal services serving some of the most complex facilities in the Northeast.
Shane Battier, an NBA star, and his wife Heidi, are the founders of The Battier Take Charge Foundation, whose core values are to encourage and inspire leadership qualities in young people, while providing educational opportunities and scholarships for at-risk students who have proven themselves to be deserving young leaders. "Teaming up with Lawns by Yorkshire on this critical initiative will provide these young people with the necessary educational and leadership tools they'll need to build productive and meaningful lives," said Shane Battier.
Lawns By Yorkshire is the lead sponsor for the second annual "South Beach Battioke" which will be held at the legendary Eden Roc Hotel in Miami on January 21, 2013 and will include special karaoke performances by several NBA HEAT teammates including LeBron James and Mike Miller, along with HEAT president, Pat Riley among others. Steven Jomides, CEO of Lawns By Yorkshire, said, "Shane and Heidi are such ardent advocates for at-risk young people and promoters of higher education at a time when so many kids need their help. I feel fortunate to be a part of the Battier Take Charge Foundation team that will help these young people build strong educational foundations and lays the ground work for them to become productive citizens."
About Lawns by Yorkshire:
Founded in 1988, Lawns by Yorkshire, headquartered in Westwood, New Jersey is an award winning landscape and snow removal leader dedicated to serving the needs of general contractors, developers, property and facility managers, owners, architects, landscape architects, engineers, athletic directors, and municipal authorities in multiple industry segments by providing a seamless service portfolio of economical, sustainable and comprehensive landscape solutions. As a recognized industry leader, Lawns by Yorkshire provides state-of-the art equipment and a credentialed team of landscape professionals who focus on best management practices, customer experience and return on investment. The company provides a portfolio of professional services including landscape maintenance, landscape installation, water management, irrigation, tree-care and snow services to the multi-family, retail, corporate, industrial, school and corporate campuses, hotel and hospitality, senior living and commercial markets in New Jersey and New York. With its roots sown deeply into the community, Lawns by Yorkshire has a corporate stewardship and scholarship program that donates a portion of its earnings back to helping the communities it serves. Visit http://www.lawnsbyyorkshire.com for more information.
Press contact:
Judith M. Guido
(818) 800-0135
jguido(at)sbcglobal(dot)net