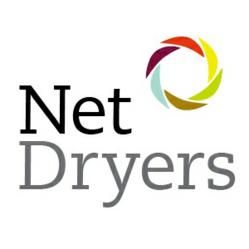 NetDryers is committed to helping customers cut through the clutter and get to the important facts so that they can make informed decisions.
Chicago, IL (PRWEB) January 16, 2013
NetDryers has been steadily developing industry-leading content on the website (http://www.netdryers.com) for organizations interested in reducing paper towel costs and the high carbon footprint associated with paper towels. "While there are many sites selling hand dryers, we want to be known for providing scientifically, unbiased information for users," says George Campbell, NetDryers President. "The paper industry, the manufacturers, and people with unscientific hygiene beliefs persist on creating misinformation about the facts. NetDryers is committed to helping customers cut through the clutter and get to the important facts so that they may make informed decisions."
Included in the content is the NetDryers Hand Dryer Checklist. This list includes information about Carbon Footprint, Cost Savings Calculators, Noise, Hygiene, Dry Times, Restroom Design, Accessibility, and Electrical for hand dryers and in comparison to paper towels. Also, NetDryer's Blog features articles and videos about new hand dryer technologies, hand dryer myths, the size of the U.S. paper towel market, and the impact of that market on carbon footprints. Every item is either backed by scientific sources or is labeled as a manufacturer's claim so that users can make their own educated conclusions.
"With new technologies and more organizations trying to save money and reduce carbon footprints by utilizing hand dryers, there is more competition out there to sell users on one side's point of view," says George. "We sort through that and provide the independent, verified facts. For example, based on our research, the commercial paper towel industry is nearly $2.5B and contributes over 700,000 tonnes of landfill each year in the U.S. Of course, we sell the top hand dyer brands at great prices, but we often provide free consultations to customers who do not buy. Our goal is to be the best and trusted, not the largest seller of hand dryers and other bathroom accessories."
NetDryers is an eCommerce company that helps organizations reduce their cost and waste streams by incorporating hand dryers. NetDryers carries most of the major hand dryer brands and features best sellers like the XleratorTM (from Excel Dryers), SMARTdriTM and SLIMdriTM (from World Dryer), the Dyson AirbladeTM, the ExtremeAirTM series (from American Dryer), the Tri-UmphTM (from ASI), and the iStormTM (from Palmer Fixture).